Australian Banks Denied Request to Negotiate Over Apple Pay
An Australian antitrust regulator has denied a request from three of the country's biggest banks to collectively negotiate a deal with Apple over the use of third-party digital wallet software on its iPhones (via AppleInsider).
Last month, Commonwealth Bank, National Australia Bank (NAB), and Westpac lodged a joint application with the Australian Competition & Consumer Commission (ACCC) to negotiate with Apple over gaining access to its NFC-based mobile payment technology, having so far resisted signing deals to use Apple Pay.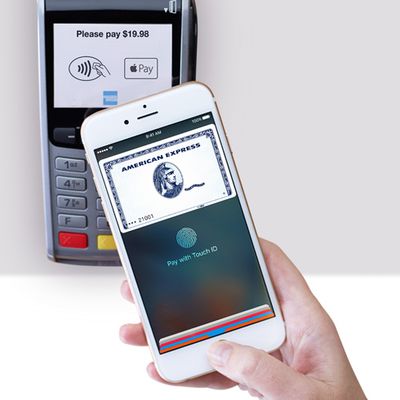 Apple strongly criticized the attempt to negotiate a deal over access to its payment hardware, claiming it would compromise security and dent innovation, and the company asked the ACCC to take the full six-month statutory period to assess the application more thoroughly.
Apple will be encouraged to learn that on Friday the ACCC decided not to grant the banks' request during this early stage of its assessment process. ACCC chairman Rod Sims said in a statement that the commission requires more time to consult and consider the views of all the parties involved and other interested parties.

The entire ACCC authorization process usually takes up to six months, including the release of a draft decision for consultation before making a final decision. We expect to release a draft decision in October 2016. The ACCC's decision not to grant interim authorization at this time is not indicative of whether or not a draft or final authorization will be granted.
Last week, Apple lambasted the banks for asking the ACCC for an interim authorization, which would have allowed them to collectively boycott Apple Pay while the negotiations took place.
"These banks want to maintain complete control over their customers. The present application is only the latest tactic employed by these competing banks to blunt Apple's entry into the Australian market," the company wrote in a three-page submission to the ACCC. "In Apple's view, interim authorization of the cartel by the ACCC should be refused."
ANZ is the only bank in Australia's "Big Four" that played no part in the original joint application and has agreed to allow its cards to be used via Apple Pay.
ANZ reportedly gave up some of its interchange fee to Apple as part of the deal, but the other big banks appear unwilling to forfeit the millions of dollars they would have earned through the fees.