Apple Lambasts Australian Banks Over Call For iPhone NFC Access
Apple has strongly criticized an attempt by three of Australia's big banks to jointly negotiate a deal over access to the iPhone's NFC mobile payment hardware, claiming it would compromise security and scupper innovation in the field (via Financial Review).
In a clear opprobrium of Commonwealth Bank, National Australia Bank (NAB), and Westpac, Apple told the Australian Competition and Consumer Commission (ACCC) that "allowing the banks to form a cartel to collectively dictate terms to new business models and services would set a troubling precedent and delay the introduction of new, potentially disruptive technologies."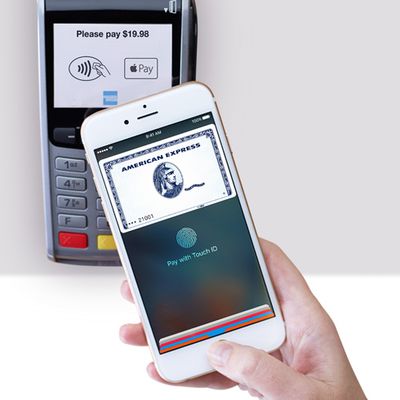 The three banks lodged a joint application with anti-trust regulators last month to negotiate with Apple over gaining access to its digital wallet hardware, having so far resisted signing deals to use the company's Apple Pay mobile payment system.
But in a three-page submission to the ACCC, Apple accused the banks of using "innuendo and misstatements" in their application, and said that granting access to the iPhone's transmitter to allow bank apps to facilitate contactless payments would compromise Apple's hardware, harm consumers, and lead to less competition:

Apple upholds very high security standards for our customers when they use Apple devices to make payments. Providing simple access to the NFC antenna by banking applications would fundamentally diminish the high level of security Apple aims to have on our devices. 

Unfortunately, and based on their limited understanding of the offering, the [banks] perceive Apple Pay as a competitive threat. These banks want to maintain complete control over their customers. The present application is only the latest tactic employed by these competing banks to blunt Apple's entry into the Australian market.
The submission made clear that the banks are "essential to Apple's ability to offer Apple Pay on a meaningful basis with Australia". However, it also lambasted their negotiating approach, with Apple claiming that one of the banks had even refused to enter into a confidentiality agreement to allow for initial discussions about the terms of participating in Apple Pay.
Apple asked the ACCC not to provide any authorization for a deal this month and suggested it take the full six-month statutory period to assess the application more thoroughly.
The submitted document was signed by Marg Demmer, a former cards executive at ANZ Banking Group, the only bank in Australia's "Big Four" that played no part in the original joint application and has already allowed its cards to be used via Apple Pay.
Whenever a bank card transaction takes place, the card-issuing bank deducts what's known as an interchange fee from the amount it pays the acquiring bank that handles the card transaction for the merchant. ANZ is said to have agreed to give up some of its interchange fee to Apple as part of its deal with the company, but the other big banks appear unwilling to negotiate a similar deal.