Australian Banks Challenge Apple Over Mobile Payment App Restrictions
Three of Australia's biggest banks have lodged a joint application with anti-trust regulators to negotiate with Apple over gaining access to the NFC-based mobile payment hardware in its smartphones (via Reuters).
Commonwealth Bank, National Australia Bank (NAB), and Westpac have so far resisted signing deals to use the company's Apple Pay mobile payment system, because they want their customers to be able to use digital wallets they have already financed and developed.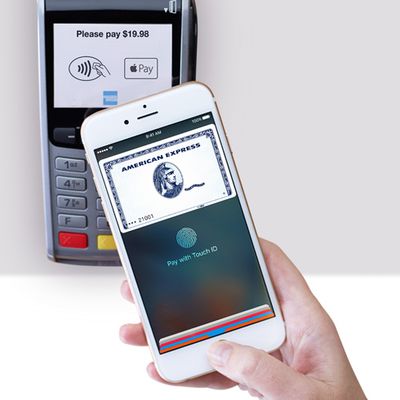 However, none of the banks want to be accused of violating anti-competition law by negotiating deals, which is where the application comes in.
If the Australian Competition and Consumer Commission (ACCC) lets the banks collectively negotiate with Apple under the terms of the application, it would enable them to undertake "a limited form of boycott" in which they would all agree not to negotiate with Apple individually while the talks take place.
Apple currently only allows its own mobile payment system to access the NFC-hardware in its iPhone devices, which banks argue is an anti-competitive restriction that hampers consumer choice.

"This is about providing Australians with real choice and better outcomes," said Lance Blockley, a senior advisor at Novantas who spoke to The Sydney Morning Herald on behalf of the banks.

"If successful, the application would have tremendous benefits for the entire Australian mobile payments landscape including for public transport fares, airlines, ticketing, store loyalty and rewards programs and many more applications yet to be developed."
Apple Pay launched in Australia in November, but has since been slow to roll out in the country. The delay was thought to be down to issues Apple was experiencing negotiating fees with the nation's largest banking institutes.
Three months ago it added Apple Pay support for credit and debit cards from the Australia and New Zealand Banking Group (aka ANZ), the only bank in Australia's "Big Four" that played no part in the latest application.