Warren Buffett's Berkshire Hathaway has increased its stake in Apple by 55 percent, taking its investment in the company to $1.46 billion (via Reuters).
Berkshire owned 15.23 million Apple shares as of June 30, up from 9.81 million shares as of March 31, according to a regulatory filing. It's unclear whether Buffett himself or one of his deputies are behind the investment.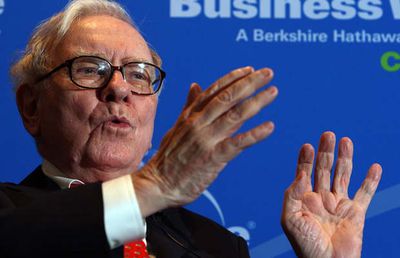 The move by Berkshire Hathaway took advantage of a difficult time for Apple on the stock market. Between April and June, Apple's share prices dipped 12 percent to $95.60 per share, following the company's first revenue decline in 13 years during the previous quarter.
Despite that, Apple shares are up more than 10 percent in the last month, after the company rebounded on news of better than anticipated business performance in its last earnings call, partly due to strong iPhone SE sales.
Back in March, Berkshire revealed its $1.2 billion stake in Apple, causing shares to soar 9 percent and breach the $100 mark shortly after other investors revealed they had moved to dump Apple stock.