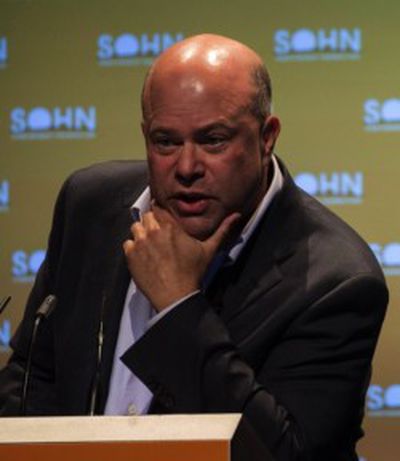 Hedge fund billionaire David Tepper has sold his entire stake in Apple, according to a filing with the Securities and Exchange Commission (via Business Insider UK).
Tepper's 1.26 million shares in the company were last valued at around $133 million, according to data from Bloomberg. The massive sale of Apple shares is the second reported in as many months, after billionaire Carl Icahn dumped his stake in the company earlier this year based on worries over China's attitude towards the tech giant.
Since August 2015, 146 of the 833 hedge funds tracked by Goldman Sachs had Apple as one of their largest positions, earning it the number two spot on Goldman's list of stocks "most loved" by hedge funds.
But Apple shares have been on the decline since last month's earnings call, where the company announced its first ever drop in iPhone sales and its first year-over-year revenue drop in 13 years.
Two days ago, shares of Apple fell below $90 for the first time in nearly two years amid investors' concerns over slumping sales. Apple's stock price fell 3.3% to $89.47 during Thursday afternoon trading, leaving its market valuation at $494 billion. At the same time, Google's parent company Alphabet briefly overtook Apple as the world's most valuable company, hitting a market cap of $498 billion.