Disney Officially Lays Out Plans for Cessation of 'Disney Infinity' Services
After announcing the discontinuation of the Disney Infinity franchise in May, Avalanche Studios and Disney Interactive Studios -- the game's developer and publisher, respectively -- remained relatively quiet on the specific timeline of the game's imminent demise. After the announcement, Disney still launched three new characters from Alice: Through the Looking Glass, and introduced its first play set with non-bipedal characters, based on Finding Dory.
Today, in an email sent out to fans subscribed to Disney Infinity-related news, the game's team specifically laid out the upcoming timeline of when and what features will be turned off in the coming weeks and months. A few in-game purchase options for Disney Infinity 2.0 have been turned off beginning today, in both the iOS and Apple TV versions of the game, but most of the bigger changes hit on September 30.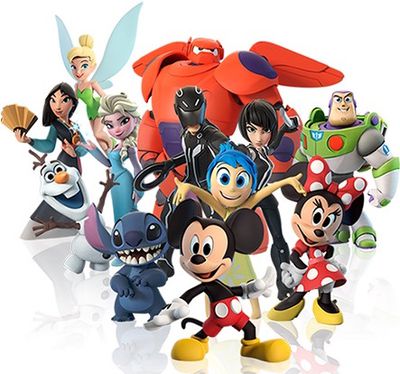 From that date onwards, users will no longer be able to log into their accounts and play the iOS, Google Android, Amazon Android, and PC editions of any entry in the series, as they "will no longer be available on the respective app stores." This means the game will only be available to play on consoles and Steam, but even there "all online services and community features" will be down.
The end of the timeline shared by Disney Infinity comes next year, on March 3, 2017, where Apple TV and Windows 8/10 versions of both Disney Infinity 2.0 and 3.0 "will no longer be available, supported or playable." That's the termination point for any straggling servers of the game still online as well, since Avalanche Studios will also pull the plug on "all Disney Infinity online services and community features for all versions."

Since announcing that we will discontinue the production of Disney Infinity, we've been exploring timelines for the closure of the game's online versions and community features. Our goal has been to offer extended access to these services, while also providing clear communication about what you can expect.
Although Disney Infinity 3.0 launched on the fourth-generation Apple TV last fall, offering a comparable gaming experience to the console versions, Disney eventually abandoned updating the game on Apple's new set-top box, making fans wired into that version of Disney Infinity 3.0 miss important new features.
Due to the termination of development on tvOS, fans lost the chance to play with new figures that released for the toys-to-life game and weren't included as disc-locked content at launch (the basis of Infinity's gameplay loop), including Baloo from The Jungle Book and a few new Marvel superheroes. Although the Apple TV has received a handful of other, notable gaming apps, Disney and Avalanche's move made it hard to view the fourth-generation device as a true gaming platform, despite Apple's attempts to promote it as such with heavy, App Store-focused messaging.
Disney encourages fans to keep checking the game's official website for updated information on the closures of Infinity's various servers and features as the timeline progresses. There's also a Closing FAQ page on the company's website for any users who don't see answers to their questions regarding the game's discontinuation.
The Disney Infinity team also made two important notes in today's update: firstly, the console version of the game will "continue to operate as usual," even beyond March 2017, with players able to gain full access to the figures and play sets they've amassed over the past three years. Only the social and community aspects of the game will be expectedly absent. Secondly, until September 30, 2016, the game's Community Content will remain available, so players will be able to upload and download Toy Box levels until then.