'Disney Infinity' Game Series Officially Discontinued by Disney
Disney today announced the end of its Disney Infinity line of games and accompanying figurines, which are being discontinued as of today. Disney Infinity games, such as the one available on the Apple TV and iOS devices, will officially no longer be updated and the studio that developed the games is being shuttered.
In a blog post, senior vice president of Disney Infinity John Blackburn thanked fans for supporting the game and called the decision to discontinue the series "difficult."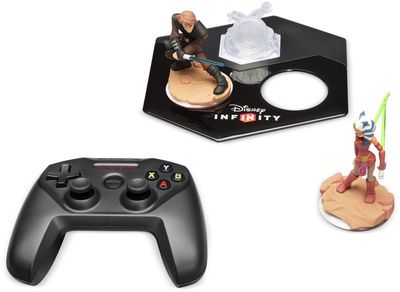 By now you may have heard the news that we have made the difficult decision to discontinue production of Disney Infinity. From the beginning, Disney Infinity was built for you--our fans--and I wanted to take a moment to thank you not just for your support over the years, but for creating a community that made Disney Infinity more than just a game.

Our goal for Disney Infinity was to bring the best of Disney storytelling to life in homes around the world, and with your support we accomplished that. We hope you had as much fun playing the game as we had making it.
Disney's decision to discontinue the Disney Infinity series may not come as a surprise to Apple TV users, who have been without Disney Infinity updates for the last several months. Back in March, a Disney customer service representative told Apple TV customers that Disney had no plans to update the Apple TV version of Disney Infinity 3.0, despite the fact that it was only released last November.
With no additional updates planned for the Disney Infinity 3.0 app on the Apple TV, newly released characters will not be supported and no bugs in the Apple TV version will be fixed. Disney has not announced plans to remove its apps from the App Store, so they will presumably continue to be usable in their current state.
Disney will take a $147 million charge to offset the discontinuation of Disney Infinity and going forward, Disney is changing its approach to console gaming and will be transitioning exclusively to a licensing model.
Apple is still selling a Disney Infinity 3.0 Edition Starter Pack in its online store for $99.95 and the Disney Infinity apps remain available for download. Disney says it will release three new characters from Alice Through the Looking Glass and a Finding Dory playset before the Disney Infinity retail releases come to a halt.