Apple Watch Sales Remain Steady After 15 Months Despite Lack of Next-Generation Model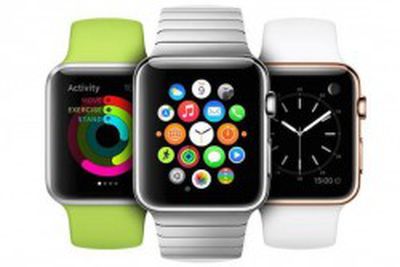 Nearly fifteen months after the Apple Watch launched in the U.S. and eight other countries on April 24, 2015, new data shows that sales of the device have yet to experience an overly precipitous decline so far this year.
Swiss bank UBS has issued a research note that projects Apple Watch sales totaled 1.7 million units in the June quarter, a somewhat surprising increase of 100,000 units compared to its estimate of 1.6 million sales in the March quarter.
Apple Watch sales have remained steady throughout the first half of 2016, despite the formation of an elongated refresh cycle that will likely reach at least 17 months -- the so-called Apple Watch 2 is rumored to launch in the third quarter, possibly alongside the next iPhone in September. The new Apple Watch could feature a FaceTime video camera, expanded Wi-Fi capabilities, cellular connectivity, and other internal upgrades, while new models and bands are always possibilities.
UBS forecasts that Apple Watch sales will rise to 2 million in the September quarter, contributing to a total of 10.35 million units in the 2016 fiscal year. If those estimates are accurate, that would make Apple Watch the most popular smartwatch for the second consecutive year, ahead of Samsung among smartwatches and only behind Fitbit and its cheaper fitness trackers in the broader wearables market. Apple Watch commanded a leading 52.4 percent share of the smartwatch market in the first quarter, well ahead of Samsung at 14.3 percent, according to Strategy Analytics.
Apple does not disclose Watch sales in its quarterly earning results, instead grouping the device under its Other Products category alongside iPods, Apple TVs, Beats Electronics, and accessories. Without official data, analysts are forced to estimate, but predictions can vary between research firms. Strategy Analytics, for example, estimated Apple Watch sales actually totaled 2.2 million in the March quarter, which is significantly higher than UBS' estimate of 1.6 million sales for the same quarter.
Regardless, it is clear that consumers remain interested in the original Apple Watch in the months leading up to an alleged new model. The device's relative success can conceivably be attributed to, among other factors, its new product category, customizability, and sales and price drops offered by third-party resellers. watchOS 3 will also give the Apple Watch a breath of fresh air, with a dedicated Breathe app, a dock with favorite apps that instantly open, a redesigned Control Center, and more.