Apple Watch Loses Market Share as Android Wear Grows in Popularity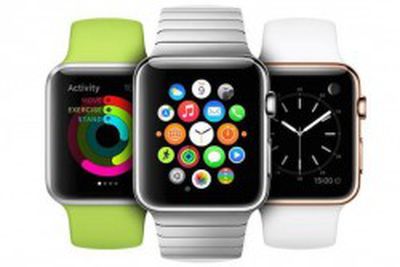 The latest data from research firm Strategy Analytics reveals that Apple Watch sales totaled an estimated 2.2 million in the first quarter.
Apple Watch remains the most popular smartwatch, but its market share declined to 52.4-percent compared to 63-percent in the previous quarter.
Strategy Analytics cites increasing competition from Android Wear rivals such as LG and Motorola as one reason for the Apple Watch ceding market share:
"We estimate Apple Watch shipped 2.2 million units and captured 52 percent smartwatch marketshare worldwide in Q1 2016, dipping from 63 percent share in Q4 2015," said Neil Mawston, Executive Director at Strategy Analytics. "Samsung shipped 0.6 million smartwatches, capturing 14 percent marketshare worldwide for second position. Apple Watch and Samsung Gear models are expanding fast across dozens of countries, but competition from LG, Motorola and others is ramping up fast."
Nevertheless, Apple still maintains a comfortable lead in the smartwatch market, with its wrist-worn sales outpacing all other competitors combined. Samsung trailed in second place with only 600,000 shipments, for instance, while all other vendors shipped a combined 1.4 million units in the quarter.


Global smartwatch shipments grew 223-percent annually to reach 4.2 million units in the first quarter of 2016, up from 1.3 million in the year-ago quarter, according to Strategy Analytics. Growth was driven by demand for Apple, Android Wear, and Tizen models across North America, Western Europe, and Asia.
Apple does not disclose Watch sales in its quarterly earning results, instead grouping the device under its Other Products category alongside iPods, Apple TVs, Beats Electronics, and accessories. Strategy Analytics estimates, however, place total Apple Watch sales at nearly 16 million since its April 2015 launch.
Strategy Analytics estimated that Apple Watch sales totaled 4 million during its launch quarter, allowing it to capture an impressive 75.5-percent market share, followed by estimated sales of 4.5 million in the third quarter. By the fourth quarter, encompassing the busy holiday shopping season, the firm said Apple Watch market share had dropped to 63-percent based on 5.1 million sales.
On April 24, the Apple Watch celebrated its one-year anniversary in the U.S. and other first wave launch countries. Many consumers are now anxiously anticipating the Apple Watch 2, which is expected to debut in the second half of 2016 and could feature a FaceTime camera, expanded Wi-Fi abilities, and cellular connectivity. New bands, finishes, and models are always a possibility as well.