Cardless Withdrawals With Touch ID Coming to Over 70,000 ATMs Across the U.S.
FIS and Payment Alliance International have announced a new partnership that will see cardless withdrawals with Touch ID enabled at over 70,000 ATMs at stores, gas stations, restaurants, and shopping malls across the United States.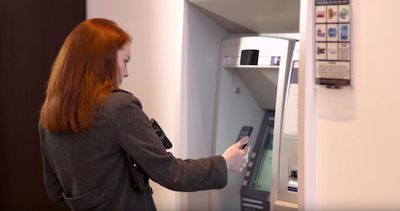 FIS Cardless Cash is a QR code-based solution that will reduce the risk of card skimming and shoulder surfing at ATMs by allowing customers to securely withdraw their funds through an iPhone app without inserting a plastic card into the machine. All transactions will require Touch ID verification as an additional layer of security.
Payment Alliance International is the largest independent operator of non-bank-owned ATMs in the United States, and its partnership with FIS makes NYCE the first national payment network to support mobile phone-to-ATM transactions.
Bloomberg previously reported that Payment Alliance International will start rolling out the technology in August or September, and plans to have cardless cash access at 25,000 machines in the U.S. by the end of 2017. FIS and Payment Alliance International did not confirm those specific plans in their announcement.
This announcement follows in the footsteps of Bank of America rolling out support for withdrawing cash from its ATMs using Apple Pay for a few months. Wells Fargo will also enable support for Apple Pay withdrawals at many of its ATMs by year end, while Chase Bank plans to upgrade its ATMs with cardless technology this year.