Apple Turns to LG as Sony Falls Behind on Dual-Lens Camera Production for iPhone 7 Plus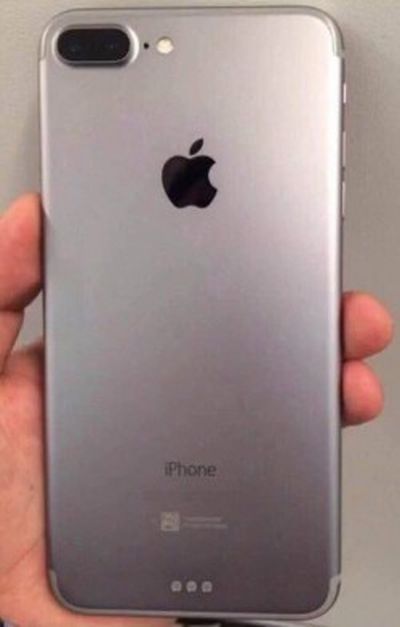 Chris Chang of Nomura Securities has issued a note to investors claiming that Sony may be running behind schedule in terms of supplying Apple with dual-lens camera modules for the next-generation 5.5-inch iPhone, which rumors suggest may be called the iPhone 7 Plus or iPhone Pro.
We think Sony may not be able to deliver its full share of dual cameras to Apple due to: (1) lower-than-expected yield, and (2) damage to its production facility from the April earthquake in Kumamoto.
Chang believes that Apple will instead turn to LG as its primary supplier of dual-lens camera modules for the larger-sized iPhone expected to launch in September.
Both investment bank Nomura Securities and research firm Citi Research believe all 5.5-inch iPhones will be equipped with dual-lens camera modules, rather than just one model, echoing comments made by KGI Securities analyst Ming-Chi Kuo earlier this month.
Kuo previously said that Apple had two 5.5-inch versions of the iPhone 7 Plus in development, including one with a single iSight rear-facing camera and another boasting a dual-lens camera module, but he has since recanted. Meanwhile, the 4.7-inch iPhone 7 is widely expected to retain a single-lens camera.
Nomura Securities also believes that Apple will include optical image stabilization (OIS) on both the 4.7-inch and 5.5-inch iPhone, whereas the feature has been exclusive to the larger iPhone 6 Plus and iPhone 6s Plus over the past two generations.
Leaked images, components, and renders potentially offer a first look at Apple's dual-lens camera system, but rumors have been conflicting about the exact design.
The switch to dual-lens camera modules has been linked to Apple's acquisition of LinX Technology, which could lead to "DSLR-quality" photos on iPhones. LinX's multi-aperture cameras are also smaller sized than single-aperture cameras, meaning the iPhone 7 Plus could have a slightly less protruding camera lens.
LinX camera modules offer a number of other benefits, including 3D depth mapping, better color accuracy and uniformity, ultra HDR, low noise levels, higher resolution, low costs, zero shutter lag, and a compact design that allows for edge-to-edge displays. A recent video demo provides a good overview of dual-camera technology.
Apple recently patented a dual-camera system consisting of one standard wide-angle lens, similar to what is found in the latest iPhones, and a second telephoto lens capable of capturing zoomed-in video and photos. In a recent video, we visualized what the interface could look like on future iOS devices.
Dual-camera smartphones like the
Huawei P9 and P9 Plus
are expected to
inspire "killer apps"
from smartphone manufacturers and third-party developers.