Dr. Dre to Star in Apple's First Original Television Series
Following rumors Apple is planning to create original television content like Netflix and Amazon, news has leaked about the company's first prospective TV show courtesy of The Hollywood Reporter. The series, called Vital Signs, is described as a dark semi-autobiographical drama that stars Beats co-founder and Apple executive Dr. Dre.
Sources who have seen scripts and descriptions of the show have described it as being very dark, reflecting at least in part on the life of Dr. Dre. Each episode is said to focus on a "different emotion" and the way Dre's character handles it.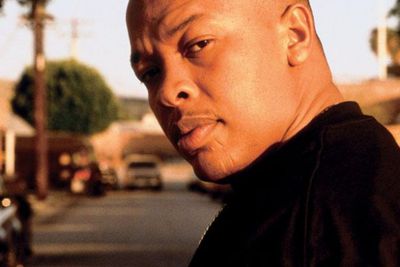 While technically a half-hour, the show is not a comedy. Instead, it is described as a dark drama with no shortage of violence and sex. In fact, an episode filming Monday and Tuesday this week featured an extended orgy scene. Sources tell THR naked extras simulated sex in a mansion in the Bird Streets neighborhood of Los Angeles' Hollywood Hills. (Dre's wife Nicole Threatt Young was on set to witness the shenanigans, one insider says.)
News that Apple was exploring the possibility of original television programming first surfaced last summer, ahead of when it shelved its streaming television plans. At the time, it was speculated the content could be provided through a rumored streaming service, but with Apple having ended development on that project at the current time, distribution will come through more traditional means.
The Hollywood Reporter believes the series is likely to be distributed through Apple Music, which was born out of the Beats Music service created by Dre. It may also be available through iTunes or distributed through other channels, but the details on that are not yet clear. As with Netflix shows, all episodes of the series will be released at once.
Dr. Dre is the executive producer on the series, and it's being funded by Apple. The series will also star Sam Rockwell, known for movies like Confessions of a Dangerous Mind, Galaxy Quest, and Moon, along with Mo McRae, known for his role in Sons of Anarchy. It will be directed by Paul Hunter.