U.S. Drops New York Case Against Apple After Unlocking iPhone Without Assistance
The U.S. Justice Department dropped its fight to get Apple to help it unlock an iPhone in a New York drug case after someone provided the device's passcode to authorities. In a letter to the judge, obtained by BuzzFeed News, prosecutors explained they no longer needed Apple's assistance.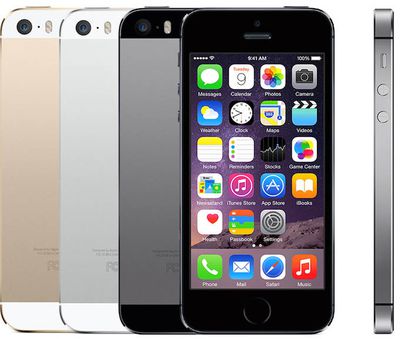 The government respectfully submits this letter to update the Court and the parties. Yesterday evening, an individual provided the passcode to the iPhone at issue in this case. Late last night, the government used that passcode by hand and gained access to the iPhone. Accordingly, the government no longer needs Apple's assistance to unlock the iPhone, and withdraws its application.
In a statement, also procured by BuzzFeed News, Justice Department spokeswoman Emily Pierce said the case was never about setting a precedent, but instead about law enforcement's "ability and need to access evidence on devices pursuant to lawful court orders and search warrants." Pierce said that now that they have access to the data they wanted they no longer need any help.
Last week, Apple filed a refusal to help the Department of Justice unlock the phone at the center of the New York case, claiming that the government had not yet exhausted all other means of getting the data. Apple argued that the government should have provided evidence it exhausted all other options before asking Apple for help. Additionally, Apple said the FBI did not adequately demonstrate that the method it used to unlock San Bernardino shooter Syed Farook's iPhone would not work on the iPhone in the New York case.
In late February, U.S. Magistrate Judge James Ornstein ruled that the FBI lacked the legal authority to order Apple to hack the New York iPhone. The U.S. Justice Department filed an appeal in March, and Apple responded with a denial last week.
The New York case dates back to October 2015, with the FBI seeking to access data from an iPhone 5s belonging to Brooklyn drug dealer Jun Feng. Although the FBI used "hackers" to access Syed Farook's iPhone 5c, FBI Director James Comey says the method does not work on the iPhone 5s or later. Feng's iPhone 5s is running iOS 7, which Apple does have the means to access, but the company is refusing to do after taking a harder stance on customer privacy and encryption.
Note: Due to the political nature of the discussion regarding this topic, the discussion thread is located in our Politics, Religion, Social Issues forum. All forum members and site visitors are welcome to read and follow the thread, but posting is limited to forum members with at least 100 posts.