New York Judge Rules U.S. Government Can't Force Apple to Unlock an iPhone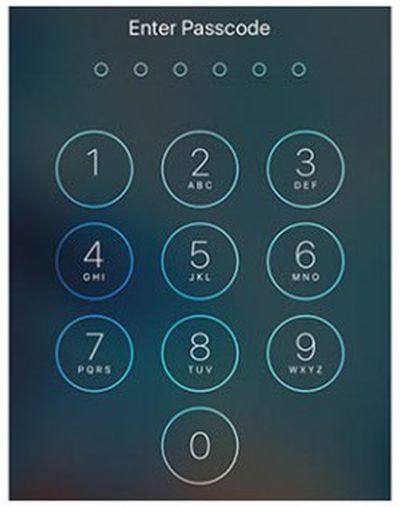 Alongside its battle with the U.S. government over an order to break into the iPhone used by San Bernardino shooter Syed Farook, Apple has also been embroiled in a dispute over a similar case in New York. In late 2015, the Department of Justice asked a NY federal magistrate judge to order Apple to help authorities gain access to an iPhone seized as evidence in a drug trafficking case.
At the time, Apple explained that while it could technically unlock the iPhone in question because it was running an older version of iOS, being forced to comply with the order could "substantially tarnish the Apple brand." This afternoon, Judge James Orenstein, who is presiding over the New York case, decided in favor of Apple (via TechCrunch), handing down a ruling that could potentially impact the much more prominent San Bernardino dispute.
According to the New York ruling, Apple cannot be forced to help law enforcement access data on an iPhone using the justification that the court has the power to make such an order under the All Writs Act, an argument the FBI also uses in the San Bernardino case. Apple has also argued the All Writs Act does not give the government a pass to "conscript and commandeer" the company.
"The established rules for interpreting a statute's text constrain me to reject the government's interpretation that the AWA empowers a court to grant any relief not outright prohibited by law," writes Orenstein. "The extraordinary relief [the government] seeks cannot be considered 'agreeable to the usages and principles of law,'" reads another section. He goes on to outline his reasoning and concludes with the opinion that the larger issue of encryption should be decided by legislation, not by the court.
In deciding this motion, I offer no opinion as to whether, in the circumstances of this case or others, the government's legitimate interest in ensuring that no door is too strong to resist lawful entry should prevail against the equally legitimate societal interests arrayed against it here. [...]

How best to balance those interests is a matter of critical importance to our society, and the need for an answer becomes more pressing daily, as the tide of technological advance flows ever farther past the boundaries of what seemed possible even a few decades ago.

But that debate must happen today, and it must take place among legislators who are equipped to consider the technological and cultural realities of a world their predecessors could not begin to conceive. It would betray our constitutional heritage and our people's claim to democratic governance for a judge to pretend that our Founders already had that debate, and ended it, in 1789.
According to TechCrunch, a senior Apple executive has suggested that while New York case does not set a binding legal precedent in regard to the San Bernardino case, it sets "an important precedent of opinion."
Apple has officially opposed an order that would require it to help the FBI break into the iPhone used by San Bernardino shooter Syed Farook and will now face off against the government in court on March 22.
Note: Due to the political nature of the discussion regarding this topic, the discussion thread is located in our Politics, Religion, Social Issues forum. All forum members and site visitors are welcome to read and follow the thread, but posting is limited to forum members with at least 100 posts.