Apple is close to gaining clearance to open its first retail store locations in India, according to a source familiar with the matter speaking with Bloomberg. Apple will be re-submitting its retail presence application to the Indian government due to a format problem, but Bloomberg's source said that India plans to push the application through without issue.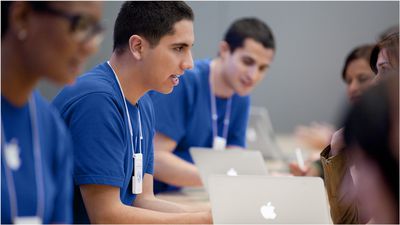 Due to the fact that Apple is "a provider of cutting-edge technology," the Cupertino-based company will be exempt from a rule set by the Indian government that states any foreign businesses selling a single brand must acquire 30 percent of its product's manufacturing inputs locally. Since Apple manufactures most of its products in China, the stipulation has been an issue for the company in trying to make headway into the Indian retail market.

"Most of the growth in India will come from new users coming into the Apple ecosystem, unlike in the West where growth is mainly from existing users upgrading," said Tarun Pathak, a senior analyst at Counterpoint Technology Market Research, based near New Delhi. "You can expect the stores to focus mostly on iPhones."
Due to the high-end pricing of the iPhone, Apple has remained a small share of the smartphone market within India for the past few years. With 2 percent of the market, Apple is behind companies like Samsung (26 percent), Intex (10 percent), and Lenovo (9 percent) in terms of smartphone sales.



Last summer, Apple announced the Authorized Mobility Resellers program in India, which was reported to be focused on opening 500 retail store locations across 12 cities in India. With such a small share of the country's 220 million smartphone users, it seems Apple is finally getting closer to increasing its foothold in the country.