Following a focus on expanding its presence in the greater China area, sources speaking with NDTV Gadgets have confirmed Apple is looking to increase its foothold in India as well through the launch of a new retail store program. The new initiative -- dubbed the Authorized Mobility Resellers program -- will reportedly see the company open 500 retail store locations across 12 cities in India.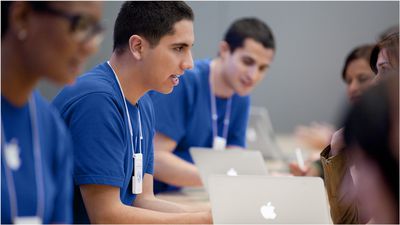 The stores will showcase a heavier focus on Apple's mobile offerings, like the iPhone and iPad, along with "related third-party accessories." Apple has already signed up over 100 partners it wants to work with on the AMR program and has even begun to earmark specific locations it wants for the new retail sites. The company will also allow the program to discount iPhones below retail price, according to the information gained from NDTV Gadgets.

Apple products are rarely sold at a discount across the world and there was a time when India was pretty much the same. However, in recent years Apple has changed its distribution model and has been happy to turn a blind eye to retailers discounting the iPhone, MacBook Air, and other products as it looks to gain marketshare. NDTV Gadgets has learnt that Apple will follow a similar model with AMR partners, which means they will be able to sell below MRP.
Apple will hire a contractor to be sure that all of the sites adhere to the company's strict guidelines regarding size and design, but afterwards the company will hand back over reigns to the third-party resellers it's partnering with to operate and run the stores. The exact timeline of the AMR program remains unclear, however, with no word from Apple on whether its presence in the country could be seen as early as this year or not.