The CEO of German automotive company Daimler, Dieter Zetsche, may have given a small update on the progress of the long-rumored Apple Car (via Reuters). After visiting with about 70 companies in total on a trip to Silicon Valley, Zetsche told German newspaper Welt am Sonntag [Google Translate] that "these companies can do more and know more" about the automotive process than he previously thought. The CEO never specifically mentioned Apple by name, however.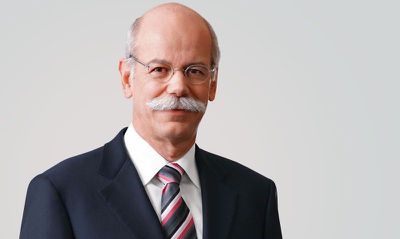 "Our impression was that these companies can do more and know more than we had previously assumed. At the same time they have more respect for our achievements than we thought," Zetsche told the paper.
Zetsche referred to a few "concrete talks" that were had while he visited California, but he of course couldn't specifically refer to the content of any meeting he had while he was there. Apple hired former Mercedes-Benz R&D President and CEO Johann Jungwirth in 2014, which began the initial wave of rumors pointing towards the Cupertino-based company's future entry in the automobile market.
In August, Daimler -- the parent company of Mercedes-Benz -- mentioned that it remains open to "different types" of collaboration with Apple in regards to automotive projects. Some of the recent rumors surrounding the "Apple Car" involve Apple's registering of various auto-related domain names, with a possible launch date of 2019 for the vehicle.