iPhones Expected to Have OLED Displays Starting in 2018
Apple plans to switch to OLED displays for iPhones starting in 2018, according to Japanese website Nikkei. The report claims Apple has notified its suppliers about its future plans, with LG Display already planning capacity upgrades for high-volume OLED display production.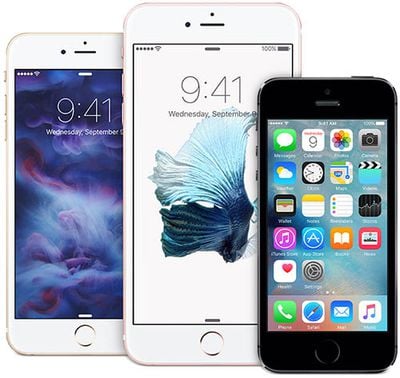 LG Display and Samsung Electronics will likely share a large portion of the OLED panel production for future iPhones, according to the report. Apple's shift to OLED displays could have "major implications" for Apple's current LCD display suppliers Sharp and Japan Display, the latter of which relies on Apple for 30% of its business.
Samsung Electronics is currently the only company that can reliably mass-produce OLED smartphone screens. LG Display has a track record for producing OLEDs for television screens. Given this, the two companies will likely supply a large portion of Apple's displays. […]

Apple's shift to OLED displays will have major implications for two Japanese suppliers -- Sharp, which is scrambling to rebuild its faltering operations, and Japan Display, which relies on the computing giant for 30% of its business.
Due to the high volume of iPhones that Apple ships, and the technical challenges of producing OLED displays, the report claims the company will likely continue to sell iPhones with LCD screens alongside models with new OLED displays.
Samsung's popular Galaxy-branded smartphones are equipped with AMOLED displays, as is the Apple Watch, but iPhones have always had LCD displays since the original model launched over eight years ago.
OLED displays can provide sharper images and brighter colors compared to LCD displays, but generally have a shorter lifespan and higher manufacturing costs. Apple has reportedly been "consulting with display makers" about OLED technology to eliminate potential drawbacks.
OLEDs are known for offering sharper images and colors than the conventional liquid crystal displays used in cellphones since the 1990s, as well as for their power-saving capacity. The screens can also be bent and rounded to a certain degree, giving companies greater flexibility when designing devices.
KGI Securities analyst Ming-Chi Kuo recently noted that Apple is unlikely to adopt AMOLED displays for iPhones for at least three years, claiming that its main supplier Foxconn is preparing to invest in advanced TFT-LCD production lines in China for mass production in 2018.