iPhone Unlikely to Adopt AMOLED Display in Foreseeable Future
Apple is unlikely to adopt AMOLED displays for next-generation iPhones in the foreseeable future, according to often-reliable KGI Securities analyst Ming-Chi Kuo. The analyst believes Apple will continue using TFT-LCD display technology for at least the next three years -- and likely beyond.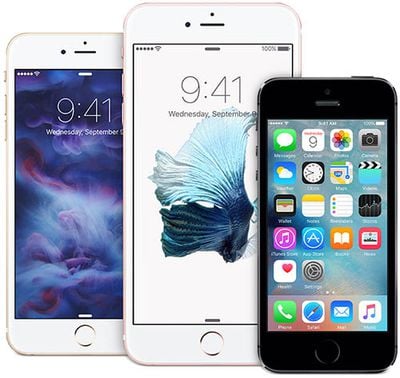 Kuo claims that Apple supplier Hon Hai Precision Industry, better known as Foxconn, is preparing to invest in advanced TFT-LCD production lines in China for mass production in 2018, and coupled with recent comments made by iPhone backlight supplier Minebea, the analyst believes iPhones will continue using TFT-LCD displays in the future.
Based on recent comments by Minebea, one of the main iPhone backlight unit suppliers, we believe AMOLED will not penetrate iPhone for the next three years. Moreover, Hon Hai is preparing to invest in Gen-6 LTPS TFT-LCD production lines in Zhengzhou, China for mass production in 2018, suggesting the iPhone line will likely stick with TFT-LCD technology in 2018 and thereafter. […]

Minebea, major BLU supplier of iPhone, stated to investors on November 5 that it does not foresee risk of TFT-LCD share loss to AMOLED in high-end smartphone market in next three years & guides growth in TFT-LCD going forward. As Apple and Samsung are the only two brands that currently offer premium smartphones, we think Minebea's statements imply it does not expect iPhone to adopt AMOLED in the coming three years, given that Samsung's models are already being equipped with it.
Taiwanese website DigiTimes, citing a report in the Korea-based ET News, said in late October that Samsung may supply Apple with OLED panels for upcoming iPhone models, and past rumors have suggested an AMOLED-based iPhone could arrive in 2017 or later, but Kuo believes there is "sufficient evidence indicating otherwise."
Samsung's popular Galaxy-branded smartphones are equipped with AMOLED displays, as is the Apple Watch, but Apple has always used various LCD display technologies since the original iPhone launched over eight years ago. Geek provides a good comparison of AMOLED vs. LCD display technologies.