Apple Watch sales are expanding to additional authorized resellers in a trio of countries this month, including The Good Guys in Australia, Stormfront in the United Kingdom and Media Markt and Saturn in Germany (via iFun.de).
The Good Guys, Media Markt and Saturn have begun selling the Apple Watch as of this week, while Stormfront is expected to start selling the wrist-worn device next week. Each retailer will sell the Apple Watch Sport and Apple Watch.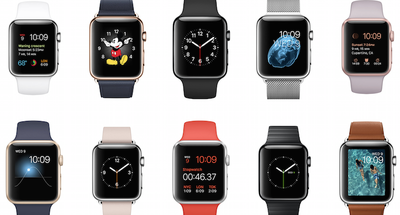 Apple Watch was initially sold exclusively through the Apple Store, Apple Online Store and select fashion boutiques such as Galeries Lafayette in France and Selfridges in the U.K., but Apple has been rolling out the wrist-worn device to Best Buy and other authorized resellers over the past few months.

List of Apple Watch Authorized Resellers
United States
Canada
United Kingdom
Australia
New Zealand
France
Germany
Italy
Singapore
Sweden
Switzerland
Japan
The above list will be updated as more Apple Watch authorized resellers are announced.