American Express today announced that the company is the first to introduce corporate credit card support with Apple Pay. The new addition will let customers pay at locations and within apps that support the contactless payments service with an eligible American Express corporate credit card.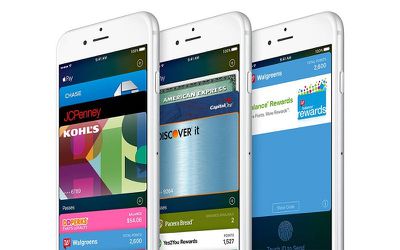 "Businesses today are going digital, and American Express is at the forefront of digital innovation, helping companies to streamline their payments systems and simplify their processes," said Greg Keeley, Executive Vice President, Global Corporate Payments, American Express. "We continue to invest and expand digital offerings for our corporate customers in ways that maximize security and enhance the user experience."
All corporate cards that will work with Apple Pay include: American Express Corporate Green Card; American Express Corporate Gold Card; American Express Corporate Platinum Card; American Express Corporate Centurion Card; American Express/Business Extra Corporate Card; and the American Express Corporate Defined Expense Program Corporate Card. Apple Pay has been expanding ever since its launch last October, with more retailers and financial institutions debuting support for the service as time goes on.