Apple Expands Seattle Presence With New Lease at Two Union Square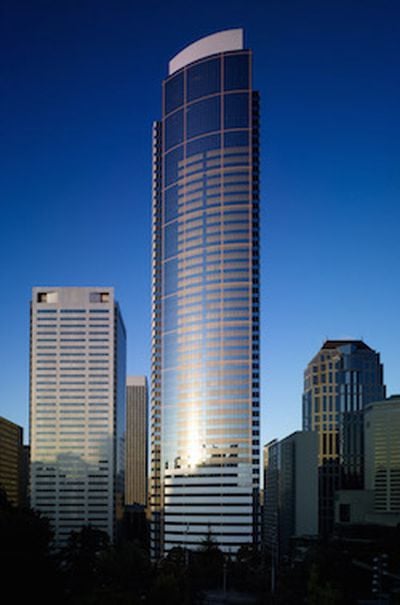 Apple has agreed to lease office space in the Two Union Square skyscraper in downtown Seattle, according to Bloomberg. The report claims that Apple will occupy the 44th floor and half of the 45th floor in the 56-story office building, which is a roughly 30,000-square-foot space that can house 120 to 200 employees based on standard corporate leasing ratios.
Seattle has become a hotbed recently for Silicon Valley companies because of its talent pool and lower cost of living compared with the San Francisco Bay Area, with Amazon, Facebook, Google and Alibaba Group among the tech giants with offices in the region. Apple opened its first engineering office in the city last year after acquiring Union Bay Networks.
Apple has hired more than 9,000 employees in the last year and now has a worldwide headcount of about 115,000, according to the report. The company's existing Seattle office focuses on core infrastructure services such as iCloud, suggesting the northwestern U.S. city could serve as a hub for its rumored high-speed content delivery network for faster cloud services.