Taylor Swift's Apple Music Letter Surprised Her Record Label, but Pushed Talks 'Over the Edge'
Ahead of the launch of Apple Music, Taylor Swift made headlines when she wrote a scathing open letter to Apple, criticizing its decision not to pay artists for their work during its three-month free trial. Her letter, combined with pushback from indie labels, led Apple to reverse course and opt to pay artists during the three months that customers can listen for free.
Record label exec Scott Borchetta, who serves as the head of Big Machine Records and signed Swift when she was 14, recently spoke at Fortune's Brainstorm Tech conference and shared some backstory on the negotiations that eventually led Swift to write the letter. According to Borchetta, he'd been in talks with Apple and told the company that his label couldn't support no compensation during the three-month free trial, but wasn't making headway.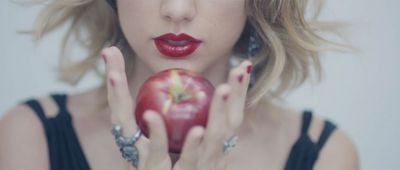 Borchetta hadn't spoken to Swift about the negotiations and was caught unawares by her letter, which she didn't clear with her record label. He wasn't angry, though, because her post, as we know, caused Apple to change its policy and made negotiations easier.
"She literally texted me and said, 'Don't be mad,' with the link," Borchetta said. "She was in Europe. I responded and said, 'You don't have any idea how good your timing is right now.'"
A day after Swift's letter, Borchetta had a conference call with Jimmy Iovine and Eddy Cue, where they capitulated and agreed to the demands of both Swift and many other artists who had been resisting signing on with Apple Music due to the free trial.
Scooter Braun, Justin Bieber's manager, was also at the Fortune event and said that Swift's letter gave Apple the push the industry needed to secure a better deal. "Everyone was fighting that fight," he said. "Taylor pushed it over the edge. She made them aware it wasn't just the executives. Sometimes it's good to hear the artists saying it."
Shortly after Apple changed its policy, the company secured a deal with Swift and signed deals with thousands of indie labels a week ahead of Apple Music's launch. Apple Music became the first and only streaming music service to offer Swift's most recent album, 1989.