List of Countries Where Apple Music and Beats 1 Radio Are Now Available
Apple has posted a list of over 115 countries where some combination of Apple Music, Apple Music Radio, Beats 1 Radio and iTunes Match are available per iPhone in Canada. Apple Music and Apple Music Radio are available in 110 countries as of today's launch, while Angola, Puerto Rico, Israel, Taiwan, and Turkey are five countries where the streaming music service has yet to launch.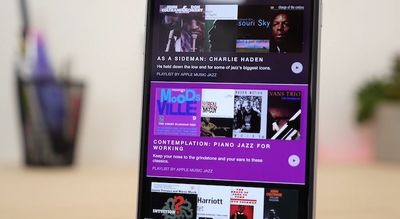 Apple Music's "For You" section for curated playlists and music recommendations
Beats 1 Radio is currently unavailable in select countries, including the Bahamas, Bahrain, Burkina-Faso, Egypt, Hungary, Israel, Jordan, Lebanon, Mozambique, Namibia, Oman, Qatar, Russia, Saudi Arabia, Singapore, Taiwan, Turkey and United Arab Emirates. iTunes Match, technically available through Apple Music and as a standalone service, is available in all countries listed except for Romania.
To check the availability of Apple Music, Apple Music Radio, Beats 1 Radio, and iTunes Match in your region, be sure to look at the full list of countries on Apple's website. Apple has also posted a similar list of regions where Apple Music will be available across the U.S. and Canada, Europe, Middle East, Asia Pacific, Africa, Latin America and the Caribbean. Not all features of Apple Music will be available in each country.