iTunes Match
By MacRumors Staff
iTunes Match How Tos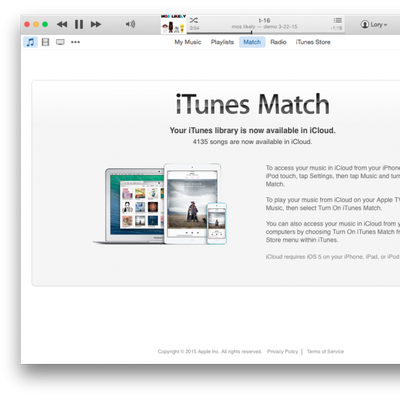 For $24.99 per year, or about two dollars per month, iTunes Match keeps all of your music in iCloud so you can access any song at any time from any device instead of picking and downloading your favorite playlists every time you sync your device. Plus, Apple will provide you with high quality playback using 256 Kbps AAC DRM free versions of your music, even if your original copy was lower...
iTunes Match Articles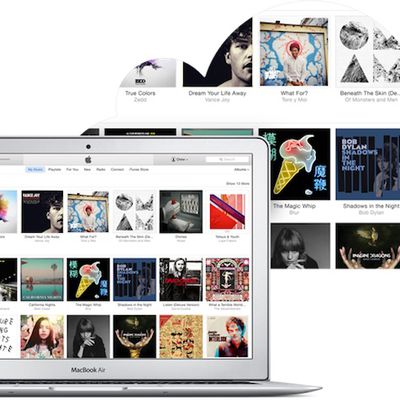 Over the last few weeks, an ever-increasing number of Apple users have been frustratingly sharing issues they're experiencing with iTunes Match, Apple's service that allows users to upload songs to iCloud from other sources, such as CDs. iTunes Match is officially part of an Apple Music subscription and is there known as ‌iCloud‌ Music Library. iTunes Match allows users to upload songs and...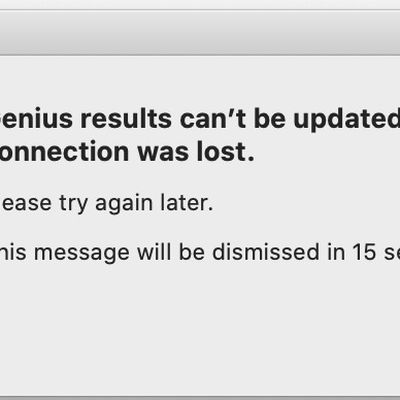 Apple experienced ongoing server issues with its iCloud Music Library service over the last 72 hours, based on multiple user reports across the internet, leaving many Apple Music subscribers unable to access their music libraries. However, the problem appears to have been solved, at least for now. Image via MacRumors forum member Nikonoclast ‌iCloud‌ Music Library allows PC, Mac and iOS...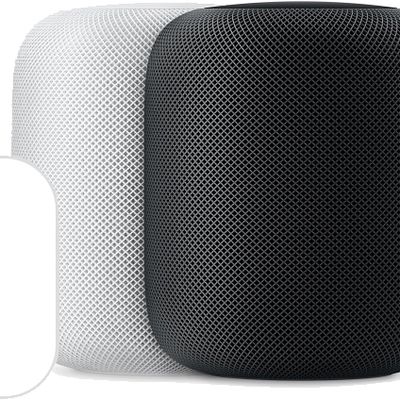 Apple today updated its HomePod tech specs page with a new Audio Sources section that lists all of the ways in which the speaker can stream audio, setting the record straight on some conflicting information. • Apple Music: HomePod users can ask Siri to play any of over 45 million songs available on Apple Music. A subscription is required. • iTunes Music: HomePod users can ask Siri to play ...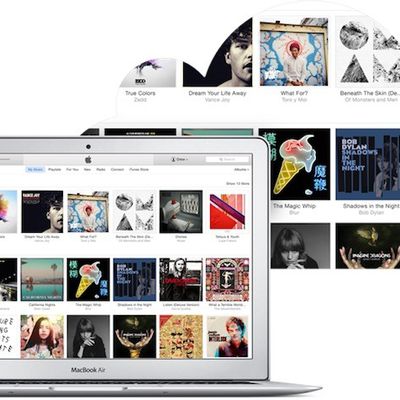 Apple has introduced a fix for a persistent and frustrating Apple Music bug that caused pre-existing music libraries to sometimes be improperly matched with Apple Music songs, reports The Loop. To make sure songs are correctly matched, Apple is now using iTunes Match audio fingerprint for Apple Music, a more accurate matching method than the metadata matching that was previously employed....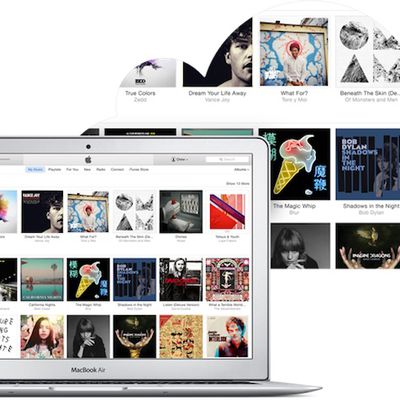 Over the past couple of days, MacRumors has received several reports from users who have been able to upload music libraries of greater than 25,000 tracks to iTunes Match or Apple Music's similar scan-and-match feature, and Macworld's iTunes expert Kirk McElhearn has also noted a number of reports on his personal blog. Just ahead of the launch of Apple Music in late June, Eddy Cue revealed...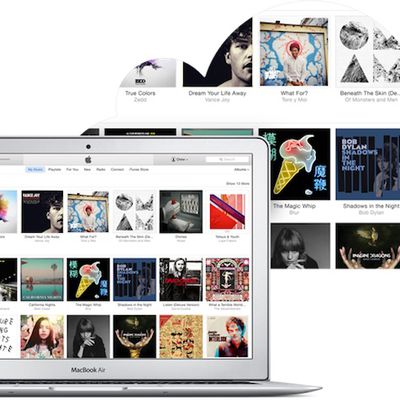 Just ahead of the launch of Apple Music in late June, Apple's senior vice president of Internet Software and Services Eddy Cue took to Twitter to reveal that Apple was "working to" increase the limit for iTunes Match libraries and Apple Music's similar scan-and-match feature from the current 25,000 tracks to 100,000 tracks for iOS 9. The arrival of iOS 9 last month did not come with a...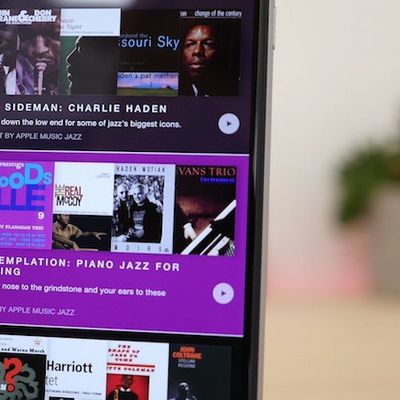 Apple has posted a list of over 115 countries where some combination of Apple Music, Apple Music Radio, Beats 1 Radio and iTunes Match are available per iPhone in Canada. Apple Music and Apple Music Radio are available in 110 countries as of today's launch, while Angola, Puerto Rico, Israel, Taiwan, and Turkey are five countries where the streaming music service has yet to launch. Apple ...