Liquidmetal Used in iPhone 3G SIM Tool, Next iPhone Too?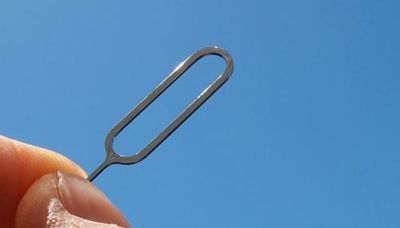 Cult of Mac revealed
yesterday that Apple had already started testing the manufacturing capabilities of Liquid Metal for one small component of the iPhone 3G -- the SIM eject tool. Atakan Peker the co-inventor of the alloy recognized the metal immediately when he saw it:
"That's my metal," he said. "I recognized it immediately. Take it from an expert, that's Liquidmetal."
Apple reportedly sourced the part from Liquidmetal Technologies as a test of the company's manufacturing capabilities. Not all the iPhone 3Gs shipped with the Liquidmetal SIM tool. European iPhone 3Gs were said to have shipped with regular steel pins.
Meanwhile, other former Liquidmetal Technology executives have speculated that Apple will be building their next iPhone out of the alloy.
"I think theyre going to make the iPhone out of it," said Dr. Jan Schroers, the former director of research at Liquidmetal Technologies, the first company to commercially develop the space-age technology. "It's quite obvious from what Liquidmetal has done in the past and what the technology is capable of."
According to Schroers, Apple could create intricate seamless enclosures by blow-molding the melted alloy like glass. The resultant structure could be thinner and stronger than existing Apple hardware enclosures.
It was revealed last week that Apple had acquired the exclusive rights to Liquidmetal for use in the consumer electronics field.