Retailers Cite 'Insufficient Customer Demand' as Biggest Reason for Not Supporting Apple Pay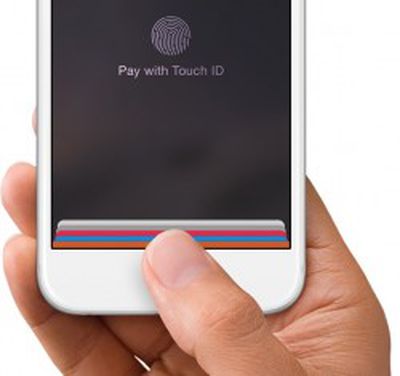 Despite Apple dubbing 2015 "the year of Apple Pay" in its January earnings call, a number of big-name retailers remain skeptical over the contactless payments service, according to Reuters. The service launched last October in the U.S. and has steadily gained support from numerous banks and retailers in the months since.
Working through the National Retail Federation's top 100 United States merchants, of which Apple said "about half" would begin to accept Apple Pay this year, Reuters found the company's predictions may be "too optimistic," with many retailers remaining skeptical about Apple Pay.
Since then, the company has aggressively courted retailers - and claimed significant success. "We've spoken to all of the top 100 merchants in the U.S., and about half will accept Apple Pay this year, with many more the following year," a company spokesperson recently told Reuters.
After questioning and interviewing a total of 98 of the top 100 NRF merchants, it was discovered that fewer than a quarter of the retailers currently accept Apple Pay while nearly two-thirds of the companies confirmed they would not be supporting the mobile payments service this year. Just four retailers confirmed to Reuters that they would in fact be joining the support of Apple Pay in 2015.
Apple has still made significant progress since the service's debut last October, increasing retail acceptance to over 700,000 points of sale as of the last financial Apple Pay update in March. According to one retailer not accepting Apple Pay, the Cupertino-based company comes on strong when pitching to possible partners.

Interviews with retailers suggest that the company has relied on aggressive marketing to recruit participants. "They have been pushing hard and it's been that way for months," said the representative of one large retailer that has no plans to accept Apple Pay. "They have called and tried to persuade us even after we communicated our decision to them." The company hasn't adopted Apple Pay, he said, because not even a "small percentage" of its customers have asked for it.
When searching for a reason why so many companies were against backing the service, "insufficient customer demand" was the biggest reason cited by merchants. This was followed by lack of data access granted through observing customer buying habits, cost of installation, and support of other contactless payments solutions like Current-C. Twenty-eight total retailers noted that lack of data access, and the inability to send customized advertisements to individual users like traditional credit cards allow, is a "key reason" they won't accept Apple Pay.
Despite questions about the future of Apple Pay, its current partners echo enthusiasm in customer satisfaction and ease-of-use with Apple Pay. Whole Foods spokesperson Michael Silverman told Reuters that Apple's mobile wallet accounted for 2 percent of its sales dollars as of March, with an expected increase in the future. "Our shoppers are really enjoying the speed, convenience and security of Apple Pay," Silverman said. With WWDC around the corner, and rumors of much-requested features such as a rewards program coming to the platform, its likely additional companies will come around to Apple Pay as Apple beefs up the still fairly nascent service and consumer traction continues to improve.
Update 11:19 AM: Apple has provided a statement to iMore standing by its predictions of Apple Pay adoption for this year with some additional context not shared in the Reuters report.
"Customers love Apple Pay and we are very happy with the progress of our rollout since launching just six months ago," an Apple spokesperson reiterated to iMore. "We've spoken to all of the top 100 merchants in the U.S. and about half will accept Apple Pay this year, with many more the following year. There's tremendous momentum from not only large retailers but also Main street merchants, with payment service providers telling us they're seeing unprecedented demand from small and medium businesses nationwide."