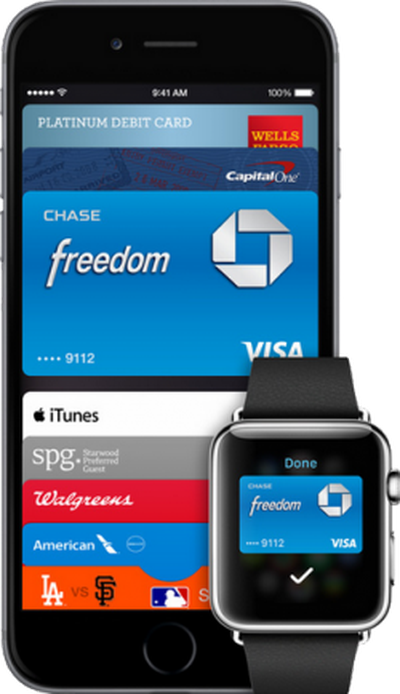 Apple updated its Apple Pay participating issuers list today with 12 additional banks, credit unions and financial institutions supporting the contactless payment service in the United States. Apple Pay now has over 300 participating issuers nationwide, and several hundred more plan to support the NFC-based mobile payment service in the future.
The newly added Apple Pay participating issuers are reflected below, although it's worth noting that some banks, credit unions and financial institutions listed may have already had support for the contactless payments service and are only now being reflected on Apple's website.
The full list of new Apple Pay participating issuers:
Banner Bank

BayPort Credit Union

California Coast Credit Union

Centier Bank

Community First Credit Union (CFCU)

Glenview State Bank

HAPO Community Credit Union

Prestige Community Credit Union

Provident Credit Union

Staley Credit Union

Synovus Bank

Wood & Huston Bank
Apple Pay remains available in the United States only, although Apple is committed to an international rollout of the mobile payments service in additional countries such as Canada, China and the United Kingdom. Canada, a well-prepared candidate for Apple Pay, could be the first country to embrace the service outside of the United States in iOS 9.
Apple Pay gained 24 new participating issuers in early May and another 35 participating issuers in late May.