iOS 9 to Feature Force Touch With Haptic Feedback, New Keyboard and Group Read Receipts
Following a recent report suggesting that iOS 9 could feature "Rootless" security, "Trusted Wi-Fi" and support for legacy A5-based devices, today 9to5Mac followed up on a few smaller-scale improvements to Apple's next major software version that could have a big impact on the overall experience for iPhone and iPad users.
The next-generation iPhone will feature some form of Force Touch as one of the biggest new additions to the hardware, a rumor that has been circulating since the beginning of the year and only gaining forward momentum. The report today, however, specifically mentions that Apple has designed iOS 9 "to be Force Touch-ready" and is already hard at work with developers to integrate the technology into various apps.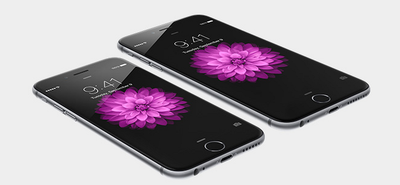 Since Apple's work on Force Touch runs the gamut of iOS devices, there's also a possibility of updated Force Touch displays on new iPad models sometime this year. All iOS versions of Force Touch are also expected to provide the real-time haptic feedback buzz similar to that of the Apple Watch to provide users a physical response when their deep presses have been noticed. As 9to5Mac points out, however, since any new Force Touch on iOS announcement automatically requires the confirmation of new hardware, any iPhone and iPad support for the feature is unlikely to happen at WWDC.
Next, Apple is rumored to be working on a new keyboard experience for iOS 9, with the company experimenting on multiple designs, like one that is "slightly longer than the current keyboard" and provides users with a more robust suite of editing options while in portrait mode. Also in the works is a more accessible way to access the QuickType keyboard and a redesign to the unpopular Shift Key to provide an easier visual understanding of when shift or caps lock is engaged.
Today's report also falls in line with previous rumors reporting that Canada will be the first country outside of the United States to support Apple Pay, with the report claiming that iOS 9's Passbook app includes a "necessary foundation" to support various banks, credit and debit cards, and credit unions within the country. Although Canada is well-prepared for such a service, with many retailers and businesses across the country equipped with the contactless payment terminals needed for Apple Pay, such an expansion outside of the United States has proved difficult for Apple, especially in places like China, so a WWDC announcement yet again seems unlikely.
The final minor update to iOS 9 reported today includes the addition of read receipts to both group chats in iMessage as well as on a per-contact basis. Users will be able to turn on the read receipt functionality for specific recipients while leaving the read status of a message in the dark for other contacts. The company also seems to be considering removing the little-used Game Center app altogether in iOS 9, and minor data points suggest a few additions and updates to the new Health app, as well.