Force Touch Could Be Exclusive to 'iPhone 6s Plus'
Apple's pressure-sensing Force Touch technology could be exclusive to the so-called "iPhone 6s Plus," according to Taiwan's Economic Daily News (via GforGames). The report, which claims Taiwanese manufacturer TPK will be responsible for supplying Apple with the Force Touch sensors, makes no mention of the "iPhone 6s," leading to speculation that the technology could be reserved for the larger iPhone 6s Plus.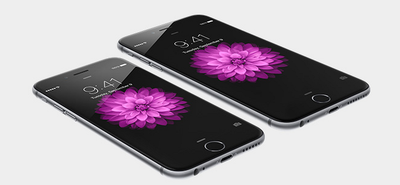 It has been reported that Apple will include Force Touch technology on the iPhone 6s and iPhone 6s Plus on at least three occasions since the beginning of this year. TechNews Taiwan reported that the iPhone 6s will gain Force Touch and 2GB of RAM in January, while AppleInsider reported in March that Apple's next-generation iPhones will feature Force Touch, but lack a previously rumored dual-lens camera system.
The Wall Street Journal corroborated both reports later in March, claiming that Apple will introduce Force Touch and is considering a new pink color option for its next-generation iPhones. Currently built into the upcoming Apple Watch and 12-inch Retina MacBook, Force Touch lets devices distinguish between a light tap and a hard press, enabling new gestures that yield different actions depending on how much pressure is applied.
While this latest report should be treated with a proverbial grain of salt, making Force Touch exclusive to the iPhone 6s Plus would not be an unprecedented move. Apple limited optical image stabilization (OIS) to the iPhone 6 Plus, and the larger smartphone also features a landscape mode. The higher cost of Force Touch sensors could be another reason that Apple would limit the technology to the more expensive iPhone 6s Plus.