Apple to Push Paid Streaming Music Service With Free Trials and SoundCloud-Like Sharing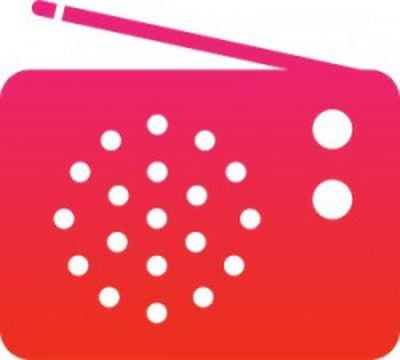 Ahead of the rumored debut of Apple's upcoming streaming music service, Re/code has shared several details on the initiative, sourced from industry insiders. As we've learned previously, Apple will charge $9.99 per month for the service and will not offer a freemium streaming tier as other music services like Spotify do, but the company is aiming to introduce ways to let people listen to some content for free.
First and foremost, Apple hopes to offer listeners a free trial period, which lasts between one and three months, letting them sample the music service for an extended period of time before opting for a full subscription. The length of the trial will depend on what Apple is able to negotiate with music companies.
Apple is also working on a feature that may let artists and music creators upload samples of songs that could be listened to without subscribing to the service. Re/code's sources are describing this as "something akin to SoundCloud." SoundCloud is a music sharing platform that lets users upload and share originally-created music, and a similar feature within Apple's new music service would give indie artists an easy way to share music while providing listeners with free content.
The third way Apple plans to potentially get music to listeners for free is through a revamp of iTunes Radio. We've heard hints of this previously, but the new version of iTunes Radio may feature stations that are curated by humans rather than computers, with different content available in different locales. New Apple hire BBC Radio 1 DJ Zane Lowe and other recently hired radio staff may spearhead this initiative.
Re/code's report also shares some details on the streaming music negotiations that have already landed Apple in a bit of hot water with various regulatory bodies, including the FTC and the Department of Justice in the United States and the European Commission. Apple has been attempting to convince music labels that ad-supported free streaming music does not generate enough revenue.
But as we have previously reported, Apple doesn't intend to provide free, unlimited on-demand streaming, as competitors Spotify and YouTube do. In private meetings with label executives and other music industry figures, Apple has been arguing that free streaming won't generate enough money for the industry via advertising, and doesn't give enough people incentive to pay for subscriptions.
Apple is still working to complete deals ahead of the launch of the streaming service, but it is said to be on track for a WWDC debut. According to a report earlier this week, the streaming service will be introduced during the Worldwide Developers Conference in June and released later in the month alongside the public launch of iOS 8.4.
Apple's streaming music service is built on its existing Beats music service, and will continue to focus on curated content. To draw in additional customers and to distinguish itself from competing services, Apple is planning to offer a range of exclusive content. There are also plans to rebrand and revamp the music service, deeply integrating it into iTunes and the newly revamped Music app introduced in iOS 8.4.