Apple has reportedly hired four producers from BBC Radio 1 for its brand new music service, according to sources who spoke to Music Business Worldwide (MBW) (via AppleInsider). In February, Apple hired BBC Radio DJ Zane Lowe for its music services.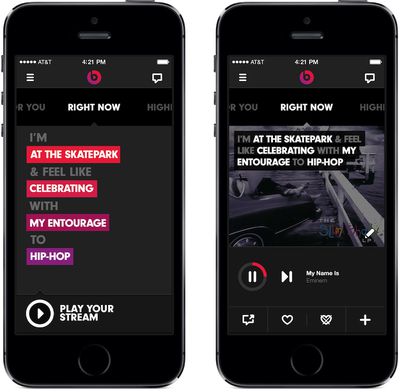 Little more than two months after poaching Zane Lowe from BBC Radio 1, MBW understands that Apple has pinched four producers from the station – including key talent from BBC Introducing.
One of the four producers, according to MBW, is James Bursey, Lowe's old producer. Bursey apparently left BBC last Friday and is flying to Los Angeles to "team up with Lowe". According to a tweet, Bursey left for the airport yesterday. However, Bursey's LinkedIn account still lists him as an employee of BBC Radio.
The other BBC Radio employees rumored to be on Apple's poach list include Natasha Lynch and Kieran Yeates, who are both apparently "star producers" at the BBC. Lynch was on the Guardians's Music Power 100 list in 2011 while Yeates is credited with building BBC Introducing, a radio show focused on up-and-coming music talent. However, Yeates' LinkedIn still lists him as a BBC Radio employee, as does Lynch's Twitter profile for her employment status. Finally, that one source tells MBW that there's an "exodus to Apple from Radio 1"
While it's difficult to confirm whether Apple has indeed made these hires, it's likely Apple is looking to beef up its music team as the launch of its new streaming service draws closer. A report last month revealed that the development of the revamped Apple-branded Beats music service is being led by Jimmy Iovine and Trent Reznor with has a focus on curated playlists. Alongside the new music service, Apple is said to be planning an enhanced version of iTunes Radio that's tailored toward regional markets and acts more like a radio station.
Rumors suggest that Apple's revamped music service will debut at this year's Worldwide Development Conference alongside a new streaming television service and a new Apple TV set-top box.