Today at Apple's special media event, HBO CEO Richard Plepler took the stage with Apple CEO Tim Cook to announce HBO Now, HBO's new standalone streaming service. The announcement comes just under a week after it was first reported.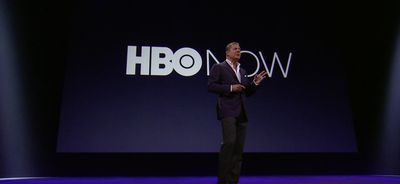 The new service is exclusive for Apple TV and other Apple devices for $14.99 a month. The service will be ready in time for the series premiere of HBO hit show Game of Thrones on April 12, and users who sign up for the service in April will receive the first month of HBO Now for free.
HBO Now will feature all of HBO's original content, past and present, as well as its entire movie catalog. It appears to available only for customers in the United States, and, according to John Paczkowski, will be exclusive to Apple devices for three months.