John Gruber: Apple Invented USB Type C
During its Spring Forward Apple media event, Apple announced that the new 12-inch MacBook would adopt the new USB standard USB Type C, which is a multifaceted port that can do multiple things like video and charging. In the newest episode of his podcast The Talk Show, John Gruber mentioned that Apple may have invented the new standard. The mention was first spotted by The Tech Block.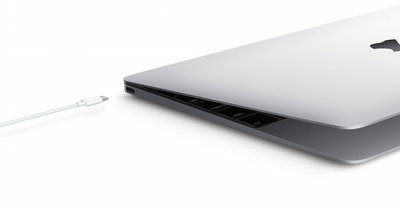 I have heard, can't say who, but let's call them "informed little birdies", that USB-C is an Apple invention and that they gave it to the standard bodies. And that the politics of such is that they can't really say that. They're not going to come out in public and say it, but they did. It is an Apple invention and they do want it to become a standard.
Gruber's comment comes at the 54 minute mark of the podcast, with TechCrunch's Matthew Panzarino saying that Apple inventing USB-C and giving it to the standard bodies wouldn't surprise him. Gruber goes on to note that there are some contexts in which Apple wants users to have a standard port, but that there are other contexts in which they want users to have proprietary ports.
However, Gruber says he does not know whether Apple will adopt USB-C in other devices like iPhones and iPads. Currently, the new USB standard will be only be available for the new 12-inch MacBook. Recently, Google announced that its new Chromebook Pixel would also adopt the standard.