John Gruber
By MacRumors Staff
John Gruber Articles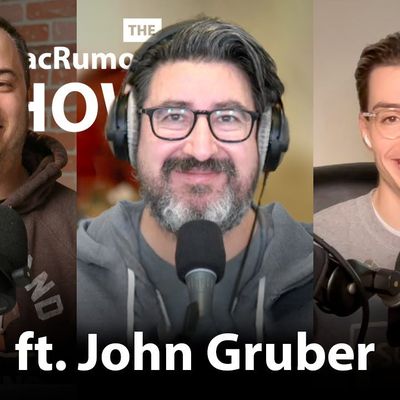 John Gruber joins us this week on The MacRumors Show podcast to discuss the key features of macOS Ventura and upcoming Mac models. Subscribe to the MacRumors YouTube channel for more videos John is a technology blogger, UI designer, and the inventor of Markdown. He has written for his Apple and technology-focused blog, Daring Fireball, since 2002, and hosts The Talk Show Podcast, which has...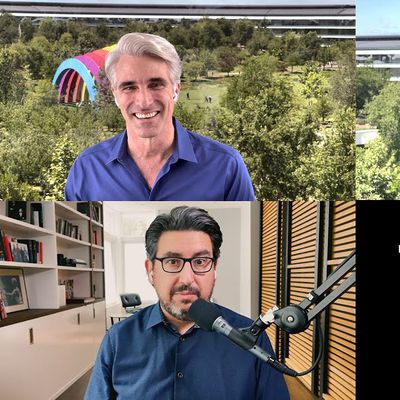 As is tradition, Apple executives Craig Federighi and Greg Joswiak joined Daring Fireball's John Gruber in an episode of The Talk Show to discuss several announcements that Apple made over this weeks WWDC, including iPadOS 15, macOS Monterey, and a large focus around privacy. Federighi kicks off the conversation discussing the common architecture, now thanks to Apple silicon, across all of...

In a new interview for CNBC, The Wall Street Journal's Joanna Stern and Daring Fireball's John Gruber discussed their thoughts about Apple's transition to Apple Silicon with the M1 and showed a real-world comparison of the new MacBook Pro's 720p camera. During the course of the interview, it became apparent that Gruber was using the ‌M1‌ MacBook Pro's built-in webcam, while Stern actively ...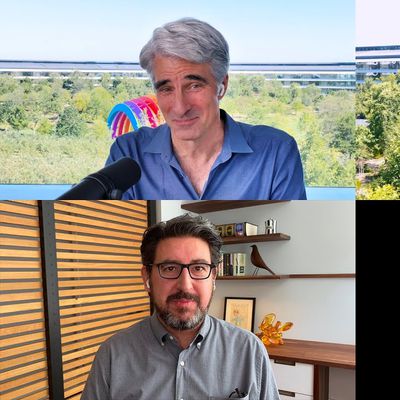 Daring Fireball's John Gruber typically hosts a live episode of his The Talk Show podcast during the week of WWDC, featuring high-level Apple executives to dig further into some of the details on Apple's major announcements, and while the all-online format of this year's conference changed things up a bit, Gruber was still able to get Craig Federighi and Greg Joswiak to participate in a video...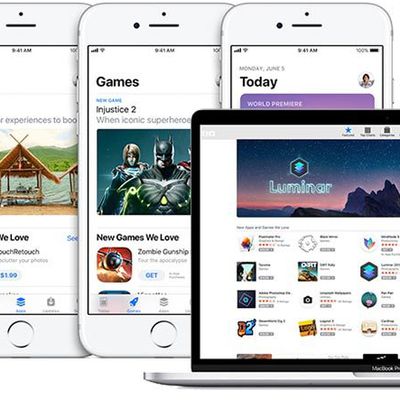 Rumored cross-platform functionality that will allow Macs to run iPhone and iPad apps is planned for macOS 10.15 and iOS 13 rather than macOS 10.14 and iOS 12, according to well-known Apple journalist John Gruber. Gruber shared the tidbit in a blog post covering "scuttlebutt" he's heard about the cross-platform UI project, which he says is indeed in the works at Apple. News of support for ...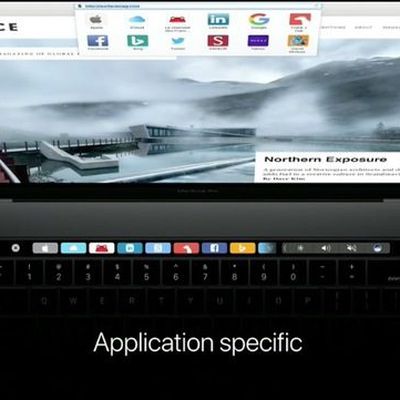 Less than a week ago Apple unveiled its new MacBook Pro line-up, with the focus of its "Hello again" event centering on the OLED Touch Bar that replaces the function keys on the company's 13-inch and 15-inch flagship models. Initial media reaction to Apple's event was positive, and most journalists in attendance were impressed after their limited hands-on time with the new machines. "There's...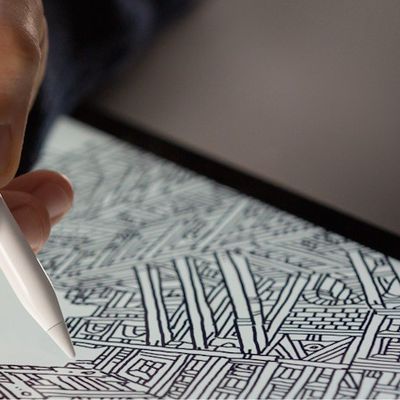 Over the weekend, Apple journalist John Gruber highlighted a comment made by Tim Cook during an interview with NDTV's Vikram Chandra back in May, in which the Apple CEO was asked what he thought Steve Jobs would make of the Apple Pencil. NDTV: Has that voice never come to you? For example when you launched the pencil and you know what Steve said,' if you see a stylus they blew it', when you...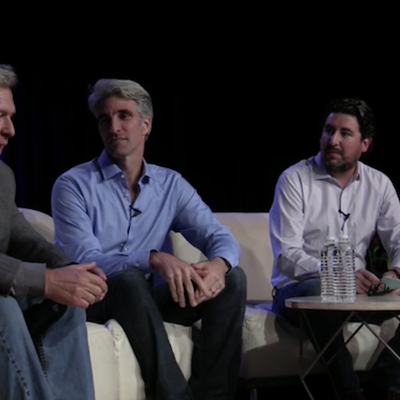 Earlier this week, Apple executives Phil Schiller and Craig Federighi appeared on a live episode of John Gruber's podcast, The Talk Show, touching on a number of topics and expanding on some of the announcements made the previous day at the Worldwide Developers Conference keynote. The full video and audio of the interview are now available from Daring Fireball for those interested in seeing...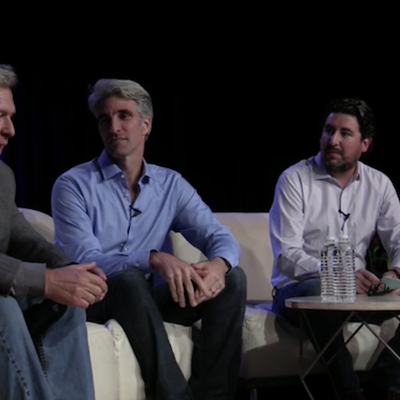 A day after Apple's WWDC keynote address, Apple SVP of Marketing Phil Schiller and SVP of Software Engineering Craig Federighi joined Daring Fireball's John Gruber on a special edition of his podcast, The Talk Show. The duo addressed many topics, including the emphasis on iMessage in iOS 10, opening up Siri and other parts of iOS up to developers and the Mac App Store. The bulk of Apple's...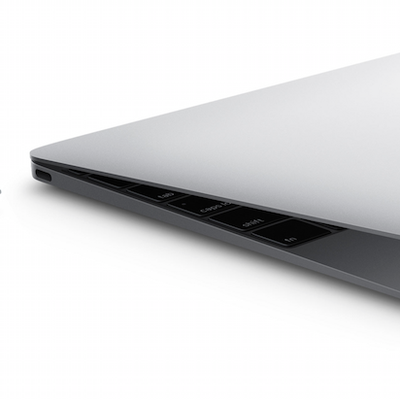 During its Spring Forward Apple media event, Apple announced that the new 12-inch MacBook would adopt the new USB standard USB Type C, which is a multifaceted port that can do multiple things like video and charging. In the newest episode of his podcast The Talk Show, John Gruber mentioned that Apple may have invented the new standard. The mention was first spotted by The Tech Block. I have...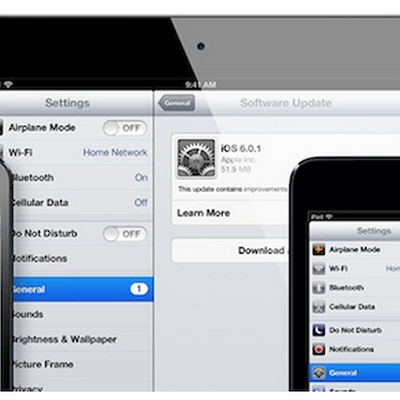 In a Branch chat, which at the time of this writing is still going on, Daring Fireball's John Gruber says, according to what he's heard, iOS 7 is running behind schedule and that it will bring a significant user interface (UI) refresh. What I've heard: iOS 7 is running behind, and engineers have been pulled from OS X 10.9 to work on it. (Let me know if you've heard this song before.)Gruber went...