Leaked Documents Suggest CIA Work on Hacked Version of Xcode, OS X Installer Exploit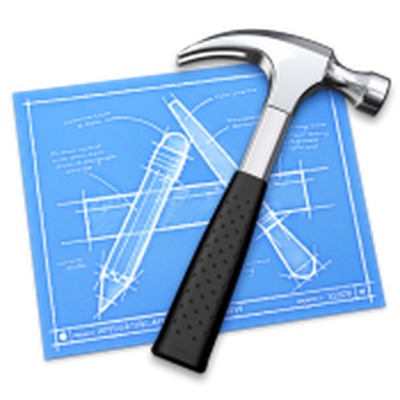 United States Central Intelligence Agency researchers have been working for years to crack the security of Apple's iPhone and iPad, and may have done so through the creation of a modified version of Xcode, Apple's software development tool designed for developers.
According to secret documents obtained by The Intercept, at a 2012 "Jamboree" that focused on security flaws found in various electronics, CIA researchers outlined both a hacked version of Xcode and a modified OS X updater that could be used to install malicious software like keyloggers.
The modified version of Xcode, the researchers claimed, could enable spies to steal passwords and grab messages on infected devices. Researchers also claimed the modified Xcode could "force all iOS applications to send embedded data to a listening post." It remains unclear how intelligence agencies would get developers to use the poisoned version of Xcode.
The malicious version of Xcode could potentially be used to extract private data from devices that installed apps built by the hacked Xcode. Some of the things researchers said could be done with Xcode included installing "remote backdoors" in Mac apps, embedding an app developer's private key into iOS applications (letting the government masquerade as the targeted developer), forcing iOS apps to send data from an iPhone or iPad to a "listening post," and disabling core security features on iOS devices.
None of the documents detail how the Xcode and OS X installer exploits have been used by the CIA, and they also don't state whether the efforts have been successful, but as noted by The Intercept, they suggest that the government's efforts to crack the security technology companies employ is a continually ongoing effort.
Apple and the U.S. government have been at odds over privacy and security issues in recent years. A 2013 document leak suggested that Apple and other tech companies were working with the government on a secret project called PRISM, which allegedly provided the government with direct access to customer data on company servers.
Apple and multiple other technology companies like Google vehemently denied their participation in such a program and have since gone to great lengths to ensure the public that they're not involved in the government's spying attempts. Apple, Google, Facebook, Microsoft, and other companies banded together to ask for greater surveillance transparency and the ability to share more info on government data requests with consumers, which was ultimately successful.
Apple launched a privacy site in September of 2014 outlining the privacy features of its products and services and offering detailed information on government information requests. Across 2014, Apple CEO Tim Cook began putting a heavy emphasis on the importance of privacy, and with iOS 8, Apple significantly increased the encryption protection on iOS devices. Prior to iOS 8, Apple had the ability to access data on iOS devices with a company-held encryption key, and now, that no longer exists. Google has made similar changes.
The FBI has strongly opposed Apple's efforts to increase the security of its iOS devices, with FBI Director James Comey insisting that government access to electronic devices is necessary in some cases. Apple has reportedly been in talks with FBI officials over its security changes, but Apple CEO Tim Cook has maintained Apple's commitment to privacy and security.
At the White House Cyber Security Summit in February, Cook said customer trust means everything to Apple. "When it comes to the rights of customers and citizens, we're all talking about the same people," he said. "People have entrusted us with their most personal and precious information and we owe them nothing less than the best protections we can possibly provide by harnessing the technology at our disposal."
Note: Due to the political nature of the discussion regarding this topic, the discussion thread is located in our Politics, Religion, Social Issues forum. All forum members and site visitors are welcome to read and follow the thread, but posting is limited to forum members with at least 100 posts.