Government to Allow Apple to Disclose More Data on Surveillance Requests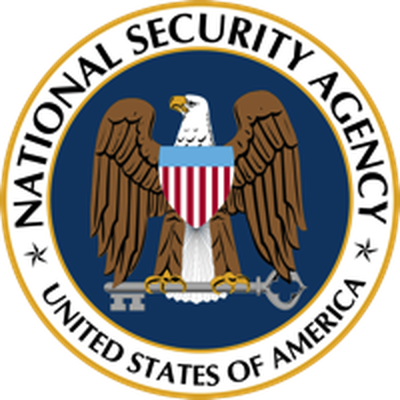 The United States Department of Justice today reached a tentative deal with Apple and other technology companies on data requests to allow the companies to provide more detailed disclosures on information requests from the NSA Foreign Intelligence Surveillance Court.
As indicated in the Justice Department's filing with the Foreign Intelligence Surveillance Court, the administration is acting to allow more detailed disclosures about the number of national security orders and requests issued to communications providers, and the number of customer accounts targeted under those orders and requests including the underlying legal authorities. Through these new reporting methods, communications providers will be permitted to disclose more information than ever before to their customers.
The relaxed restrictions on data disclosures come following a concerted effort by Apple and other technology companies to achieve greater NSA transparency. In July, Apple teamed up with multiple firms to request that the government allow them to offer regular reports on security related requests. Apple CEO Tim Cook also met with President Obama and several other tech executives to discuss NSA surveillance methods in December.
The new disclosure terms will allow companies to give out general figures on how often they receive demands for data from National Security Letters or the Foreign Intelligence Surveillance court, according to The Wall Street Journal. Companies are allowed to report each individual category in ranges of 1,000, so if a company receives 2,400 requests, they are able to report that they received between 2,000 and 3,000 requests.
Alternatively, companies are able to report in more specific number ranges in increments of 250 but must lump National Security Letters and FISA requests together.
Companies are also allowed to report in general numbers how many customer accounts have been affected by the requests. While National Security Letter requests from the FBI can be reported in real time, there is a six-month delay in reporting the number of FISA court requests.
Following today's agreement, Apple posted an update [PDF] on its website with new information on Account Information Requests the company has received. Between January 1, 2013 and June 30, 2013 Apple received a total of 927 account requests in the United States and disclosed data for 747 accounts, Apple objected to 102 requests and disclosed no data in 254 requests, for a total disclosure rate of 81 percent.
Apple also received between 0 and 249 National Security Orders.
Apple has been working closely with the White House, the U.S. Attorney General, congressional leaders, and the Department of Justice to advocate for greater transparency with regard to the national security orders we receive. We believe strongly that our customers have the right to understand how their personal information is being handled, and we are pleased the government has developed new rules that allow us to more accurately report law enforcement orders and national security orders in the U.S.
In June of last year, NSA program PRISM was revealed to be giving U.S. National Security Agency direct access to user data on corporate servers across a wide spectrum of Internet companies, including Apple, Microsoft, Yahoo, Google, Facebook, and more.
Following the reveal, Apple quickly published a statement of "Commitment to Customer Privacy" denying its participation in the NSA program. Last week, Cook told David Muir in an ABC interview that the government does not have direct access to Apple's servers and that "they would have to cart us out in a box" for that to happen.
Note: Due to the political nature of the discussion regarding this topic, the discussion thread is located in our Politics, Religion, Social Issues forum. All forum members and site visitors are welcome to read and follow the thread, but posting is limited to forum members with at least 100 posts.