Apple today released a new version of its holiday ad "The Song" to coincide with the Chinese New Year holiday, using new actresses and showing a variety of Apple products throughout the video.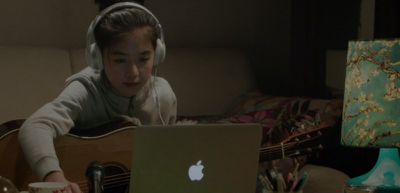 Like the original version, the Chinese version of "The Song" centers around a girl who comes across a vintage record sung by her grandmother as she secretly learns the notes and vocals to put together her own rendition alongside the original. The commercial ends with the girl and her grandmother listening side-by-side to the new record on an iPad.
The ad is currently being featured on Apple's Chinese website. The company has opened a number of new stores in the past couple of weeks in time for Chinese New Year, with new locations popping up in Chongqing and Hangzhou.