Following a lengthy lawsuit that pitted Sirius XM Radio against members of classic rock band The Turtles in a fight over royalties for music recordings made before 1972, new class action lawsuits have been filed against Apple, Sony, Google, and Rdio over their streaming music services (via The Recorder). As noted by Law360, Beats Music has also been hit with a suit.
According to the suits, filed yesterday by Zenbu Magazines Inc., streaming services like iTunes Radio, Beats, and Google Play Music have been making money off of pre-1972 music recordings without paying any royalties to the owners of the original recordings.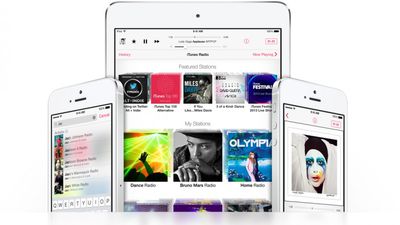 Zenbu owns the copyrights to many songs in question and is represented by The Law Office of Jack Fitzgerald in San Diego. The lawsuit seeks to create a certified "class of all owners of recordings made before February 15, 1972, whose recordings appear on streaming services."
While musical compositions have been protected under U.S. copyright law since 1831, sound recordings were only added to the federal copyright act in 1972. That's meant that the holders of copyrights to pre-1972 compositions—largely music publishers—have been paid royalties for public performances while those holding the copyrights to recordings—largely record labels—have not.
As noted by The Recorder, last year a judge in Los Angeles decided to extend ownership rights for pre-1972 recordings to include public performances. Similarly, in that case of Sirius XM versus owners of the sound recordings made by The Turtles in the 1960s, U.S. District Judge Philip Gutierrez ruled against Sirius.
The lawsuits come at a time when Apple is working behind the scenes for an upcoming relaunch of the Beats Music streaming service, rumored to include integration into iTunes and iOS in general. "The streaming services don't have a good idea of what their total liability is going to be," noted Santa Clara law professor Tyler Ochoa, with the lawsuits against the numerous streaming music services "inevitable", following the Sirius XM case.
Due to the growing popularity of streaming services worldwide, Ochoa sees some of the companies perhaps pulling those pre-1972 songs to avoid further liability, with record labels falling in line with their own lawsuits against the services for better royalty deals.