Rdio Articles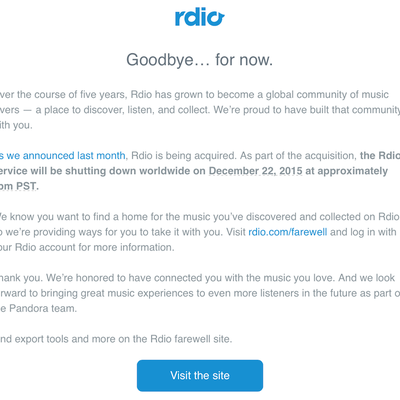 Last month Pandora announced that it acquired "key assets" and employees from Rdio for $75 million. Tonight, Rdio began emailing its users to let them know that it would officially shut down on December 22, 2015 at 5 p.m. PST. Rdio will also let its former subscribers download an archive of their favorite music and playlists in various formats so that they can import them into their new...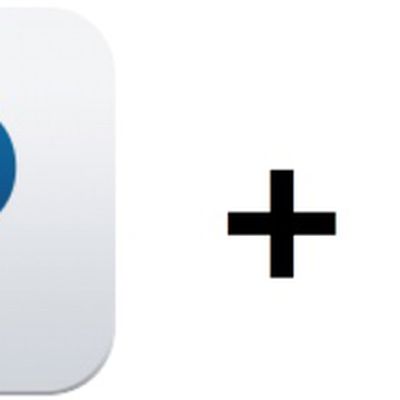 Two of the biggest Apple Music competitors and most notable names in the streaming music industry are joining forces, with Pandora today announcing its $75 million acquisition of "key assets" from Rdio. According to a press release on the acquisition, Pandora has gained unspecified "technology and intellectual property," and a number of Rdio's employees will be given roles at Pandora. Pandora...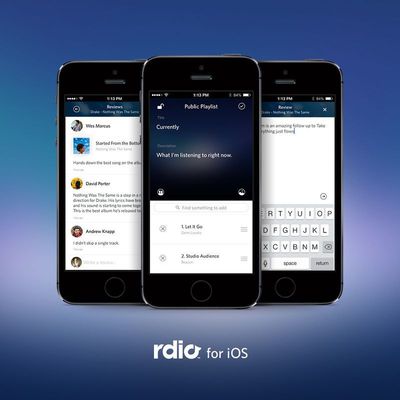 Rdio is planning to launch a new streaming tier for $3.99 a month with specific limitations this Thursday, according to BuzzFeed. The news comes as Apple's new streaming service, a rebranded version of Beats Music that may be called Apple Music, gears up to launch next month. Rdio says the service, called Rdio Select, will include two components: 1) Pandora-like streaming radio stations,...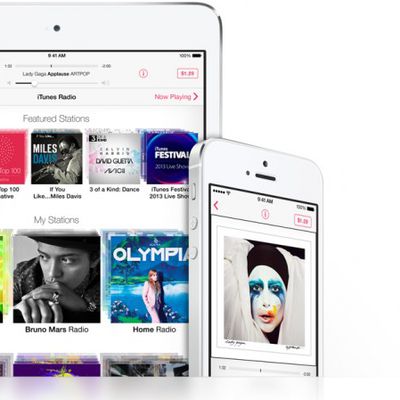 Following a lengthy lawsuit that pitted Sirius XM Radio against members of classic rock band The Turtles in a fight over royalties for music recordings made before 1972, new class action lawsuits have been filed against Apple, Sony, Google, and Rdio over their streaming music services (via The Recorder). As noted by Law360, Beats Music has also been hit with a suit. According to the suits,...