Next iPhone Rumored to Carry Glasses-free 3D Display
Taiwanese media website Economic Daily News [Google Translate] (via GforGames) is reporting that Apple may be gearing up to introduce a glasses-free 3D display on next year's iPhone. The site also reports that Apple is aiming to create a 3D "hardware and software ecosystem."
Economic Daily News also mentions that this "naked eye 3D screen" could not be built using the current embedded touch technology Apple has used since the launch of the iPhone 5. The site claims Apple would once again seek the help of touch screen manufacturer TPK to assist in the development of the next generation of iPhone.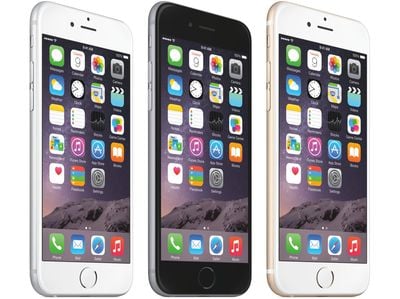 This all comes on the heels of the Taiwanese site claiming Apple has plans to discontinue the iPad mini in favor of the upcoming release of the still-rumored iPad Pro. Though the validity of that rumor is still in question, Economic Daily News has had some hits (regarding Apple Watch sizes and release dates) and misses (claiming the iPhone 6 Plus would ditch the "iPhone" brand), making it difficult to assess the latest claim's reliability.
Though the story is still firmly speculative, Apple has shown interest in 3D devices for many years now. The company applied for a patent regarding glasses-free 3D stereoscopic displays over six years ago. The proposed system was intended to solve issues found in previous incarnations of the technology, allowing tracking of the user to ensure proper 3D rendering no matter the location.
Apple later applied for a patent regarding 3D "Hyper Reality" displays that proposed to change the perspective of objects on a screen in relation to the movement of the user's head, combining software and hardware to achieve the effect. The 3D technology that Apple has employed, of course, is the parallax feature that gives depth and 3D effects to iOS as the device is moved.
More comprehensive implementations of 3D display technology such as that rumored for the next iPhone have seen a limited amount of interest from smartphone manufacturers, but none have so far seen significant success. Given apparent tepid consumer interest in the technology and a lack of other recent rumors regarding any plans by Apple to pursue it, today's claims should be considered questionable for the time being.