More Supply Chain Claims of Likely Early 2015 Launch for iWatch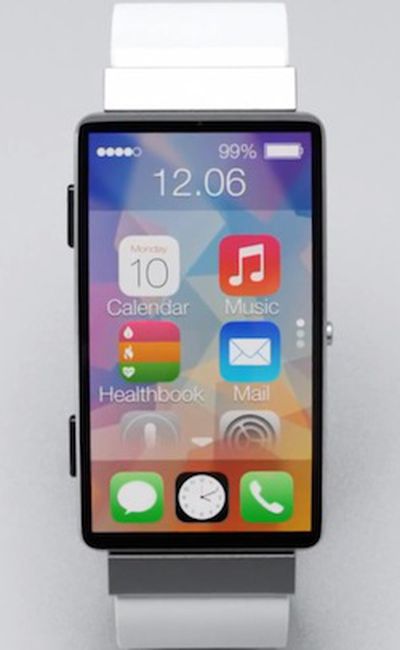 Earlier this week, KGI Securities analyst Ming-Chi Kuo released a report claiming Apple may not launch the iWatch until 2015 due to manufacturing difficulties associated with the new device. A follow-up report from Taiwan's Economic Daily News (via G 4 Games) echoes this assertion with supply chain information hinting at an early 2015 debut for Apple's wearable device.
Anonymous supply chain sources told Economic Daily News that Apple is requesting delivery of hardware components for the iWatch as it prepares to start assembly of the wristwatch device in September. Sources claim it will take Apple several months of manufacturing refinement before it has a final product that is ready for retail shelves.
Once it hits production, iWatch yield is rumored to be lower than first predicted, with one million watches rolling off factory lines each month. Because of the lengthy and limited production process, Apple may not be able to launch the iWatch fully in 2014. Instead, the company may decide to offer the iWatch in limited quantities at the end of this year or wait until 2015 to start selling the wearable device.
While Apple tends to unveil a product and release it shortly after the announcement, the company has utilized a protracted launch strategy with select new products. Apple introduced the original iPhone six months ahead of its retail availability and unveiled the first iPad two months before it went on sale.
Most recently, Apple used a similar strategy with its Mac Pro, unveiling the machine six months before it was made available for purchase in December 2013. When it finally went on sale, the Mac Pro was available in limited quantities for several months following its initial retail release.
(Image: iWatch concept by SET Solution)