MCX Executive: Social Security Number Won't Be Required, Most Customers Don't Use Major Credit Cards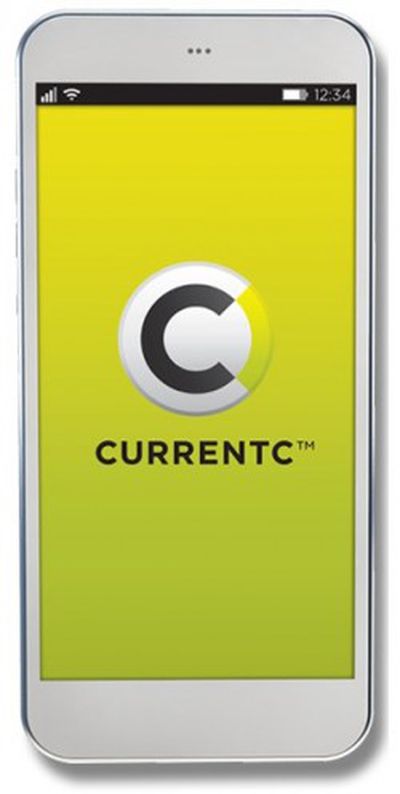 Composed of a large group of retailers aiming to introduce the QR code-based "CurrentC" payments system, Apple Pay competitor Merchant Customer Exchange, or MCX, has been in the spotlight in recent weeks after the removal of Apple Pay support from Rite Aid and CVS, two prominent MCX members.
Following a hacking incident and negative press focused on CurrentC's convoluted QR code payment process and privacy issues, MCX has been scrambling to reverse the public's negative perception of CurrentC.
After a press conference last week where executives suggested MCX was under attack for "challenging the status quo" of large, entrenched payments systems, MCX chief operating officer Scott Rankin did an interview with USA Today to clear up more misconceptions about MCX and CurrentC.
One of the major privacy complaints about CurrentC centered around a requirement that users provide both a social security number and a driver's license when signing up. According to Rankin, this is only necessary for the pilot test, and he does "not expect to have those requirements" when CurrentC launches in early 2015.
Another issue has been CurrentC's ability to link to a customer's bank account, allowing merchants to avoid paying costly credit card fees, a feature Rankin says is actually based on customer preference. 75 percent of all purchases made at the 50 MCX merchants (including Walmart, Target, Lowe's, and more) are done with cash, debit cards, gift cards, and store cards, rather than with Visa, MasterCard, and American Express credit cards.
MCX has previously said CurrentC will accept debit and credit cards in addition to connecting directly to a checking account, and Rankin downplayed the focus on connecting to a user's bank account, saying that he doesn't expect it to be the most prevalent CurrentC payment method.
Rankin also addressed the QR code payment process, which has been described as "convoluted" by the media. He called it "frictionless," but even described in his own words, it requires several steps beyond Apple Pay's one-finger Touch ID checkout process. MCX has said that it will explore NFC in the future if necessary.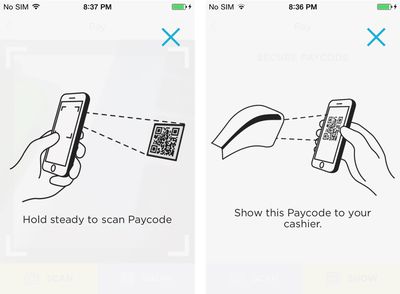 Here's how Rankin describes the checkout process with CurrentC.

After the sale is rung up, and you say you want to pay via mobile, "You pull out the phone, open the app, click pay and a QR code is displayed. She scans it, and you're done. It's like when the QR code is sent to you by the airline and you use it for your boarding pass. It's frictionless."
Finally, Rankin once again addressed the exclusivity agreements that bind all MCX members, stating that exclusivity terms are "closer to months than years."
Rite Aid and CVS, as MCX members, were required to cease accepting Apple Pay to remain part of MCX, but are free to leave at any time. Meijer, another MCX member, has opted to continue offering Apple Pay support in its stores, It is not clear if Meijer has left MCX or if it is ignoring exclusivity restrictions. Rankin confirmed there are no fines for companies that leave MCX, but he did not address the large sums of money companies have already invested in the program.
Rankin's full comments on CurrentC and MCX can be found at USA Today. MCX executives have plans to speak on CurrentC at the Money 20/20 conference in Las Vegas this week, further explaining how CurrentC will benefit consumers.