Apple may consider shifting even more of its iPhone production balance towards the iPhone 6 Plus due to higher than expected demand for the larger phone in China, reports Digitimes. The iPhone 6 and the iPhone 6 Plus launched in China last Friday following a successful week of pre-orders, as the report notes that consumers have shown a strong preference for the larger device.
As a result, Apple may be forced to shift more production capacity to the 5.5-inch model, said the sources, adding that the iPhone 6 and iPhone 6 Plus supply ratio is likely to change to 55:45 from 70:30 or 65:35 set originally.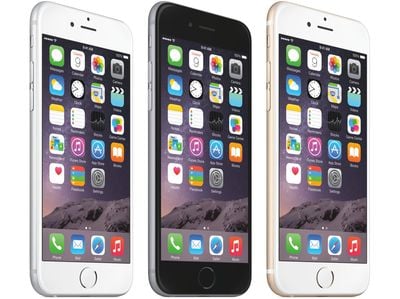 Earlier this month, it was also reported that Apple was looking to shift iPhone production balance towards the iPhone 6, while another report claimed that the iPhone 6 Plus may event account for up to 60 percent of total future iPhone 6 device shipments.
During yesterday's Q4 2014 earnings call, Apple CEO Tim Cook stated that demand for the iPhone 6 and 6 Plus was "far outstripping" supply despite a satisfactory production ramp-up. Supplies for the iPhone 6 and iPhone 6 Plus have remained tight since the launch of both devices last month, as new iPhone 6 orders still show a shipping estimate of 7-10 business days while the iPhone 6 Plus is still showing a shipping delay of 3-4 weeks.