iPhone 6 Plus Reportedly Accounting for 60% of Total iPhone 6 Device Shipments
The iPhone 6 Plus is expected to account for 60% of total iPhone 6 device shipments as sales of the device are exceeding initial expectations, reports Digitimes. The information comes from industry sources observing parts shipments to longtime Apple suppliers Foxconn and Pegatron.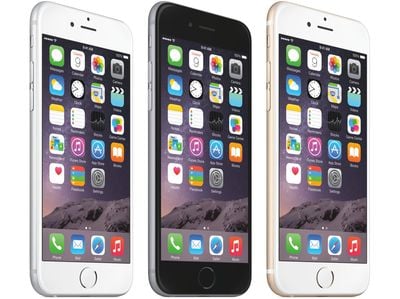 Foxconn is said to be responsible for the production of the iPhone 6 Plus, while Pegatron is in charge of the iPhone 6. While parts shipments to both suppliers were even as the launch of both devices neared, Foxconn appears to have received more parts shipments for the iPhone 6 Plus as of late.
Apple announced last month that it opening weekend sales of the iPhone 6 and iPhone 6 Plus topped ten million units, although the company did not specify how that number was divided between both units. Shipping estimates for new iPhone 6 orders remain at 7-10 business days, while the iPhone 6 Plus is still showing a shipping delay of 3-4 weeks.