Apple Aiming to Ship 80 Million iPhone 6 and iPhone 6 Plus Units By End of 2014
Apple is aiming to ship a combined total of 80 million iPhone 6 and iPhone 6 Plus units by the end of this year, reports Digitimes. To achieve this goal, the company has reportedly asked its supply chain partners to ramp up component production. Barring any production issues, Apple is aiming for 10 million units by the end of September with another 70 million units by the end of the fourth quarter.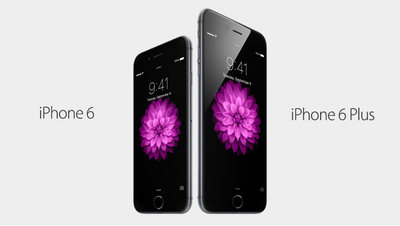 The news follows a report from the Wall Street Journal report in July, which stated that Apple was preparing to manufacture a massive number of iPhone 6 units in anticipation of high demand. Apple was said to have produced a total of 60 million units for the iPhone 5 in the later half of 2012. Last year, Apple experienced significantly constrained supplies with the iPhone 5s, as supplies were not steady until nearly three months after its launch.
Rumors prior to the announcement of the iPhone 6 and iPhone 6 Plus yesterday stated that Apple was experiencing major production issues with the larger model, which was said to be the reason behind a potentially delayed launch. However, with both iPhone 6 models up for pre-order on September 12 and available for purchase on September 19, it is possible that Apple has a steady supply to answer high consumer demand.