More High-Quality Photos Show 4.7-Inch iPhone 6 Rear Shell with Colored Bands
New high-quality photos said to be of the 4.7-inch iPhone 6's rear shell have been shared by Nowhereelse.fr (Google Translate), showing us what may be a finished back from the device. Notably, this newest component appears to have its rear bands colored in to fit with the rest of the device, perhaps suggesting that the different color options of the iPhone 6 will feature a similar treatment.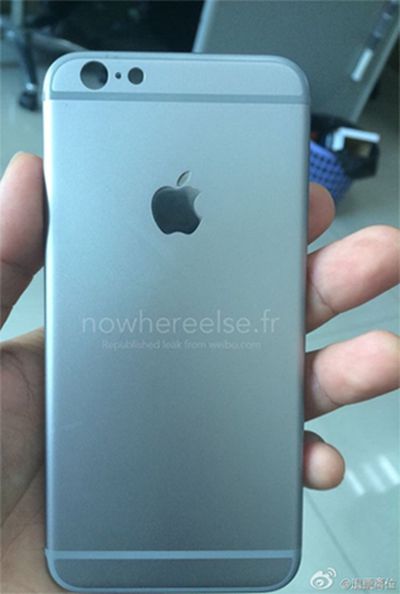 Besides its colored bands, the rear shell shown in the photos appears to be consistent with previous looks at the component, displaying a rounded chassis, embedded rear logo, and more. The shell also appears to adopt redesigned speaker holes and a rounded True Tone LED flash, which join the typical Lightning port, headphone jack, and rear camera.


Apple is expected to announce the iPhone 6 at an event on September 9, where it will also likely unveil its wearable device for the first time. The 4.7-inch iPhone 6 will likely launch a week or so after the event, while the bigger 5.5-inch version of the device may be held back due to production issues. In addition to a larger screen, the iPhone 6 is expected to feature a faster A8 processor, a revamped camera system, iOS 8, and near field communication (NFC) technology for mobile payments.