Apple Issues Media Invitations for September 9 Event: 'Wish We Could Say More'
As noted by The Loop, Apple today issued media invitations to the previously rumored September 9 event where the company is expected to show off not only the iPhone 6 but also its first wearable device, popularly referred to as the iWatch. The invitations carry the tagline "Wish we could say more."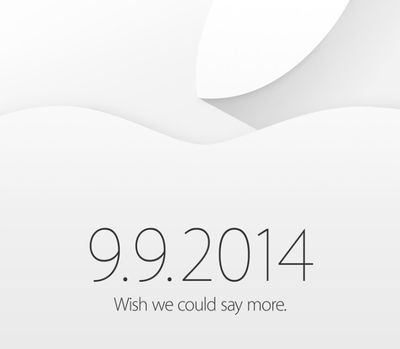 The event will take place at 10:00 AM Pacific Time at the Flint Center for the Performing Arts on the campus of De Anza College in Cupertino.