NFC-Based Mobile Payments Said to Be a 'Hallmark' Feature of iPhone 6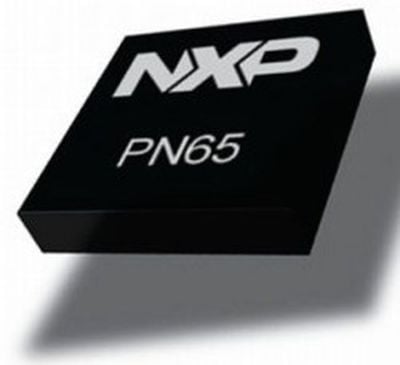 Apple's next iPhone may indeed include a mobile payment platform, claims WIRED in a report released Thursday. Wired's sources didn't not reveal how the system would work, but the publication was told that near field communications (NFC) technology will be part of the system.
The company's next iPhone will feature its own payment platform, sources familiar with the matter told WIRED. In fact, that platform will be one of the hallmark features of the device when it's unveiled on September 9. We're told the solution will involve NFC.
Rumors of NFC support in the iPhone have been an annual occurrence over the past several years, but things may finally be coming together for Apple with NFC and its rumored mobile payments initiative. Additional evidence for NFC was spotted in schematics leaked by GeekBar, which suggest Apple may be using a version of the PN65 NFC package from NXP, which measures 5 mm x 5 mm and has 32 terminals for connectivity. A comparison of this component with alleged iPhone 6 logic boards published recently by Nowherelse.fr reveal an unused spot on the board that could accommodate this NFC chip.
A growing body of evidence suggests Apple is working on a mobile payments solution with NFC as an important component. NFC has been mentioned along with Bluetooth LE in patent applications that describe possible mobile payment solutions. Analysts from Morgan Stanley and Brightwire, as well as high-profile KGI Securities analyst Ming-Chi Kuo all believe Apple will be adopting NFC as a core technology for the iPhone 6.
Apple is rumored to be working on an upcoming mobile payment solution that leverages the credit card data stored in millions of iTunes accounts. Apple is said to be working with credit card companies such as Visa about a possible partnership that would allow it to bypass third-party payment processors. Apple CEO Tim Cook also alluded to mobile payments earlier this year, noting that mobile payments were "one of the thoughts" behind Touch ID.
Update 10:17 AM: Re/code's John Paczkowski says he has "been hearing the same" about the iPhone 6 coming equipped with NFC technology needed for a mobile payments solution.