iPhone 6 Said to Feature Sony's 13-Megapixel Exmor IMX220 Camera Sensor
Apple's iPhone 6 could feature Sony's Exmor IMX220 camera sensor, according to a post on Chinese Sony enthusiast forum Digi-Wo (Google Translate, via G for Games). The Exmor IMX220 features a 13-megapixel, 1/2.3'' sensor and can record videos in 1080p. The sensor would also be a sizable improvement over the camera currently in the iPhone 5s, which uses an 8-megapixel, 1/3.2'' sensor.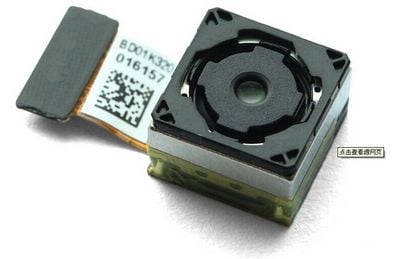 Sony's Exmor IMX220 camera sensor (via

Alibaba

)


Past rumors have suggested that the iPhone 6 will retain the same 8-megapixel sensor found in the iPhone 5s, with Apple instead choosing to offer improved image stabilization for more clear photos. A report last month also noted that an optical image stabilization system will be exclusively featured in the larger 5.5-inch iPhone 6, while the smaller 4.7-inch version utilizes an improved lens module.
Notably however, the iPhone 4S, iPhone 5, and iPhone 5s have used incremental versions of Sony's IMX145 sensor, as Apple could choose implement a new sensor from the company for the iPhone 6. Sony is also expected to use a 20-megapixel version of the IMX220 in its Sony Xperia Z3 flagship device that is slated to ship later this year.
While Digi-Wo does not have a track record with Apple-related rumors, the website has offered accurate information on past Sony products before their release, and recently offered leaked photos of the Xperia Z3.
Apple's iPhone 6 is expected to be announced this fall at a special media event. The device is expected to come in two sizes of 4.7 and 5.5-inches, although it is not known if the larger sized iPhone 6 will ship alongside the smaller version. In addition to an improved camera, the iPhone 6 will feature a thinner profile, a faster A8 processor, and Apple's new iOS 8 mobile operating system.